Archive for the 'News' Category
It is always a good day when the world gets new NiGHTS merchandise, even if it's just a keychain, and that's exactly what's coming out in Japan this April!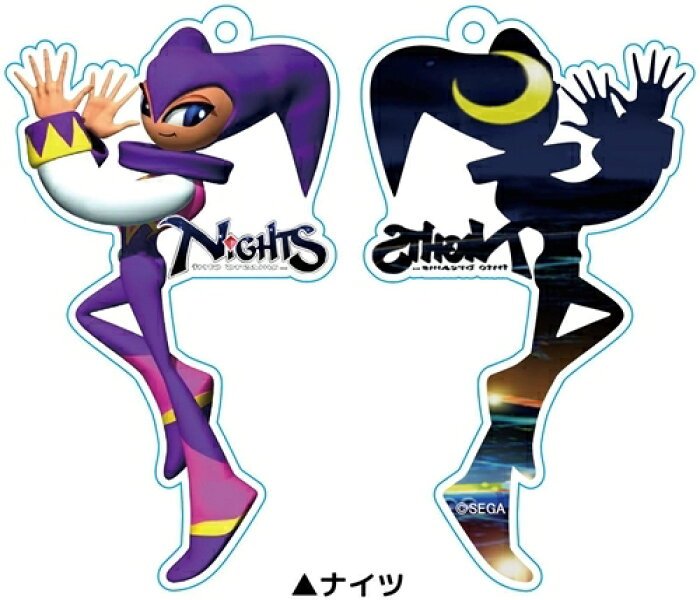 Behold, The keychain design in all of its glory! This new product is part of a set of SEGA keychains from some of the franchises that maybe don't get as much love as they should! The image below shows the collection, front and back!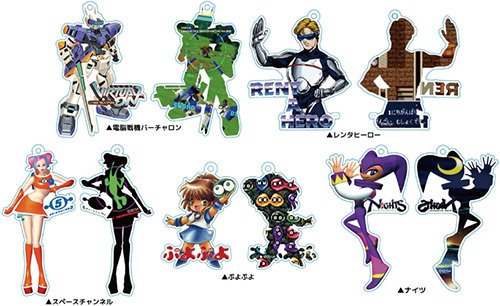 Very nice~! From what I'm gathering, the Keychain will be transparent so that when you look at the back of it, the characters silhouette contains an additional image, in our case Twin Seeds City is visible.
You can order one of your very own from From Japan, as well as Hobbylink Japan!
Special thanks to DreamyRei on Twitter for initially pointing this out to me and for the From Japan link, and to MiSHiKiS for the Hobbylink Japan link! Our community looks out for each other!
I bought two, one to put in the Merch pile and one to actually use~!