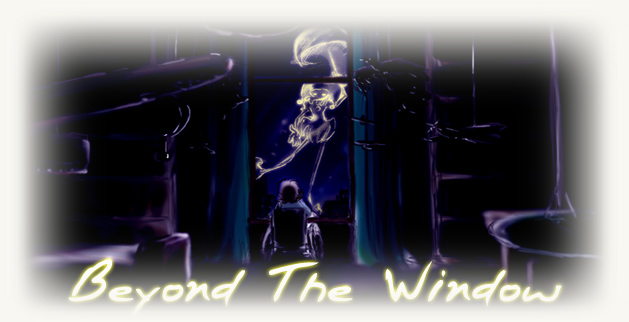 It's not very often as an Admin I find a site sub so moving that I want to dedicate an entire page to it. But this was one of those rare moments and i think you will agree with me. We received an email from a lovely lady named Marissa who lives in Holland, she included a link to her work on Youtube. She's an animator see, and this piece of film she created is nothing short of stunning. It makes me cry it's that good.
With a great stroke of luck we received tons of production material for her award winning project.
Though not directly NiGHTS into Dreams, it's more than obvious where the inspiration came from and she's not afraid to admit it! Marissa is a huge NiGHTS fan and confesses that one day in the future she would like to try her hand at an actual NiGHTS animation. We can't wait!
So sit back, grab some tissues and prepare to get that fuzzy magical NiD feeling most of us felt back in the mid nineties.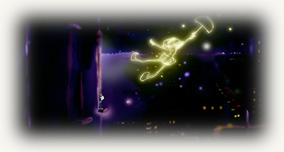 "Beyond The Window"
"A touching translation of the Peter Pan myth to the imaginary world of a young boy who is confined to his wheelchair.
With the starry sky as his only glimpse to the outside world, the boy spends all his waking hours staring out of the window in search of a falling star to make his long cherished wish come true: being freed of the bonds that keep him grounded. But when the heavens answer in the shape of a mysterious jester his unreal wish may have some very real consequences.
This is my cherished end of the year animation I made during the second year of my animation studies in 2006. Completing this lengthy piece ended me up with rsi for a while after having to complete it by myself alone and working on the entire process from initial idea, storyboard and final animation for six months. It was selected and screened at the Holland Animation Film Festival for the student selection and I've been very proud of concluding this effort with success. And it even has a page now on IMDB! Also, I am proud to say it recently won a shared first price at the HKU Animation Festival, a first time small school festival organized by students.
There have been many versions of the storyboard and in the end I must say that one of those storyboard versions is in my opinion the true version of the story. This is one vision and it leaves you free to imagine all what happens in the end. Those of you who have played the old video games NiGHTS into Dreams, might recognize the look and feel of the jester character to be inspired on my most cherished childhood videogame.
As a sidenote for those who have wondered about it: the boy's name is Jonathan and the jester has been named Pan by Ashashi on the NiGHTS forum."
-Marissa Delbressine
[ DOWNLOAD MOViE ]
88.9Mb .Mov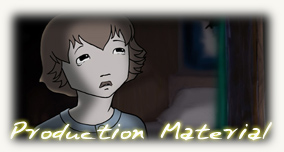 As i mentioned, Marissa sent us folders worth of development work showing her ideas from start to finish. This includes an alternative ending and storyboards. If you are as interested in animation as i myself am, then these will be a real visual treat for you! Enjoy!
Movie Stills
Beyond the Window – the lyrics
by Marissa Delbressine
Boy:
Ever do I dream
To fly out from here
Wish it as I may, to the ground I'm bound
I don't want to be this way
I can be much more than this
Lift me up, take me where I belong
Jester:
You need not to speak my name
You know the word I am
I reside in all your hearts and most in that of a child
I have watched you from the dark
And seen your sorrow
Trust in me and you'll be free
Boy:
Ever did I dream
To fly out from here
If what you say is true, then I'm not scared
Jester:
If you take my hand
I promise you will never a-
-gain touch the ground
You— will fly forever—-
Both:
Here we fly into the light and here we dream tonight [both]
The sky is not as dark as when I held my eyes shut tight [boy]
Here we fly into our hearts, come, leave the world behind [both]
This is the place your heart resides, we'll fly forever if you believe in me….
Believe in me… in me [jester]
Boy:
No, it is not so
I can't hold on you
(How can this be true..)
Can.. this be true?
Ever did I dream
To fly out from here
If I believe it so, then I will fly
Forever, now, for sure.
~*~

Concept Art and Storyboards
~More Video~
First version [ DOWNLOAD MOViE ] 69.5Mb
Halfway version [ DOWNLOAD MOViE ] 97.4Mb

3 Responses to "Beyond The Window"