Posts Tagged 'fun'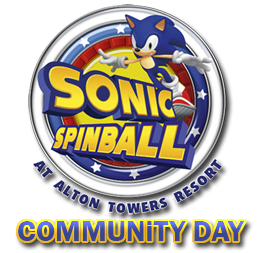 I swear, these SEGA community days just keep outdoing themselves! It's been a couple of weeks now since we got home but I wanted to spend some good time trying to remember all the details of what was a brilliantly fun trip. I mean the SEGA JoD demo in my house thing was epic enough but then this SEGAfest of community love was something I wish happened every other weekend! The whole thing was really quite surreal… and trying to find a place to start from is hard when it was 48 hours of madness. But lets start from the very beginning…
The invites.
Were we excited? Why yes we were! Though… when SEGA threatens to 'take you away' after months of you irritating the hell out of them with NiGHTS DLC emails you get slightly worried. DiGi considered this SEGA's revenge since DiGi and rollercoasters do NOT mix. There were quite a few jokes going around about 'technical difficulties'.
A press release appears what will you do?

Sonic The Hedgehog spins into Alton Towers Resort!

Alton Towers Resort teams up with the world's most famous hedgehog to revamp classic attraction

This February half term, Alton Towers Resort's famed attraction Spinball Whizzer will be receiving an exciting makeover. The Resort has teamed up with iconic video gaming character, Sonic The Hedgehog, to be the new face of the ride Sonic Spinball, opening on 13th February 2010.

Since 1991, SEGA has sold more than 60 million copies of computer games featuring Sonic The Hedgehog worldwide. Famous for his incredible speed and spin attack, this gaming icon is the ideal character to re-launch Spinball Whizzer.

Spinball Whizzer was one of Alton Towers Resort's much loved attractions. Opened in 2004 and with an impressive drop of 54 feet, the coaster gives each rider a unique experience by spinning and dropping in different directions, allowing you to ping and spring your way around this pinball-themed twisted track that is full of surprises!

Alton Towers Resort's guests will also have the chance to relax in the Sonic The Hedgehog room at the Alton Towers hotel. The rooms will be fully themed around the Sonic universe. Guests can also enjoy playing the latest Sonic games in the dedicated gaming area of the room.

Morwenna Angove, Sales and Marketing Director at the Alton Towers Resort, said: "It's a great joint venture between the Alton Towers Resort and SEGA. The affiliation of both brands will add to the great family offering at the Resort for kids seeking fabulous family fun and adrenalin addicted adults".


Escape to the Alton Towers Resort this February Half-Term and enjoy an early preview of Sonic Spinball as well as some of the Resort's best attractions before the main season even begins!
So we didn't sleep much that night. Mostly due to the fact that DiGi always leaves his packing until the last second. One of the main things we had all been worrying about was the weather since it had been snowing and pouring down with rain on and off in London. As fun as rollercoasting with snow in your teeth would be we weren't really feeling the extreme weather thing. But lo and behold SEGA must have some kind of Weather Control Emeralds because the next morning the rain had almost vanished (almost).
The trip on the underground to the meetup point consisted of DiGi joking about everything that can go wrong with rollercoasters and how I wasn't going to get him to go on ANYTHING even if I got pouty about it. The man was determined, you gotta give him that. But I am a TRiPPY and I gets what I want


So we wandered around outside the infamous Ritz in central London trying to find anyone that remotely resembled a Sonic fan. You can usualy find them wearing a lot more blue than usual. NiGHTS fans are easy to spot by their disregard for clashing colors and dayglow hair. Both fanbases have that distant 'I'm an admin online and I lost my soul' look in our eyes. Then from out of the station bops AAUK and Echohawk with their posse, all looking suitably blue. We then proceeded to annoy the general public by all standing in the middle of the pavement chatting about the trip and things that had conspired a few days beforehand. Our little group started to get bigger as more and more familiar faces arrived from both the Sonic community and gaming press. Soon we were a veritable mob of chattering flashy nerds as our private coach pulled up down the street and we all climbed onboard. It was later revealed to me that our awesome driver did infact look a lot like Man of Arms from He-Man (thanks Rory).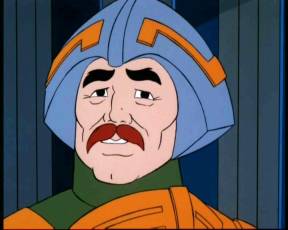 I will drive you by the POWER OF GREYSKULL!
When I was first told about this trip I didn't realise that so many people were coming along from the media, which was really fun, even though most of them take ages to get on a bus. There were people from magazines, newspapers, websites all sitting on this big coach with us community guys ready for the journey ahead. Alton Towers is a fair distance from London (around 142 miles) so you can imagine the fun of being stuck in a bus for around 4 hours with all these people. And yes, we had sandwiches, AMAZING sandwiches and flapjacks. Very nice posh lunches by SEGA, though I seemed to inherit about 4 bottles of water and apples in my handbag. DiGi decided on having -another- tuna sandwich which probably wasn't a great idea considering he was on a long distance drive and would then be straight on a rollercoaster…. yeah. But it was all very relaxing as the coach started to drive through drizzly central London and I sat eating my epic flapjack looking out the window at people walking past. In all the time I've lived in London I've never been down Oxford street on a bus, haha. So that was nice for me. Quiet morning mumbles turned into rowdy community banter as we all woke up a bit and started heading proper north. North is an amazing place, it has trees and everything.

*story ACTUALLY continued today thanks to my server letting me upload things again XD; sorry guys*
Credit goes to AAUK (SonicWrecks & SEGA Europe), Vger (EmeraldCoast), G (SEGANerds) and Rory (TSS) for the stolen photographs, because i roll like that.