Posts Tagged 'comic'
Guys I need your help for an idea I had today!
I want to do something really nice in my NiGHTS comic using a montage of photographs. I wont say what exactly yet (don't want to ruin it) but if you want to help listen up:
I NEED – 1 Photograph of you (or a group of you) that sums up your love for NiGHTS/the community/the games/the fandom/etc. This can be you holding a copy of the game, huggin a Saturn, Holding a poster, wearing cosplay, juggling plushies, drawing a picture, I dunno, make it nice and personal and relevant to NiGHTS for yourself. It doesn't have to be deathly serious, just make it sum up your perspective.
Techy stuff - Please make the photo size as big as possible so it wont get all blurry if i have to make it bigger/smaller to fit the artwork I'll be doing. Send them as JPG's, Tiffs, PNG or BMPS (anything that is non program specific). Also clear Webcam photos are also acceptable as long as you don't look like 3 giant pixels, lol.
Email them to me at admin@nightsintodreams.com label emails as 'MONTAGE PHOTO'. You can either attach the files or send me a link in the emails. I'll send you a reply when I've saved your photo to my pc.
You have about a week (the 23rd) to get back to me on this – so get digging for your favourite photo or take some new ones and send them my way.
Share this with every NiGHTS fan you know so I can include as many people as possible!

Also- I created a Fan page on Facebook for comic updates too. Be sure to like and share the page with your friends so we can get as many readers as possible

xx
TRiPPY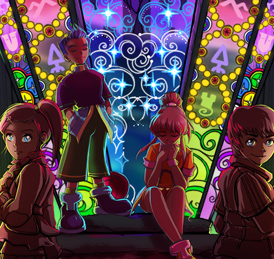 Hi folks, TRiPPY here!
I've been hard at work drawing lots of fan comic art for you guys to enjoy. NiGHTS: Descent into Dreams is my personal project I'm doing for fun as a thank you to everyone who's stuck with us over the years. I'll be adding new pages every few days here at the .com, so be sure to check back for regular updates

Today I've uploaded 3 new full color pages in English. Work has begun on the Japanese translation and other languages too, so be sure to share this with all the NiGHTS fans from around the world. I promise it will be a fun read.
You will now be able to find my comic under the 'Reading' section menu. I've also added a forum topic for you to ask questions and chat about the comic too.
Enjoy!



A fan comic adaptation by Lynne Triplett
*Last updated 23rd of July 2012*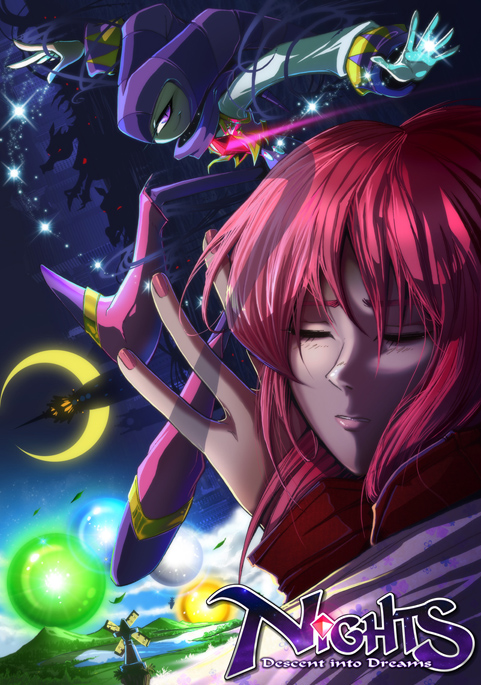 .LANGUAGE.

.FAN FiC VERSiON.
- Read the written version of this comic's story [ CLICK HERE ] -
.PAGES.
- Click on an image below to enlarge -
ALSO UPDATED @ DEVIANT ART & DRUNK DUCK
*Rated T for teen. This non-profit online comic is a work of fan homage and is not officially endorsed by SEGA in any way. All artwork © of Lynne Triplett 2012*