NiGHTS Community: October
6 October; Author: Dex la Cabra


Is it that time already!? The start of the month means it's time to have a look at what the NiGHTS
community has been up to! The past couple of months had an explosion of NiGHTS related artwork and projects
due to the announcement on Balan Wonderworld but things are calming down again!
7marichan7


7marichan7 shares this lovely picture of NiGHTS! The colour scheme is very well done~!
Anthro7


Aura Cannon shares the latest issue of NiGHTS into Zines, get cracking with the latest
NiGHTS activities to keep you sane in the pandemic~!
AstrixZ






AstrixZ shares these wonderful matching pictures of NiGHTS and Reala~!
Boop!














Boop! shares a whole slew of NiGHTS and Jackle pictures~!
Buttnobel


Buttnobel shares this Devil NiGHTS in response to D.P's Angel NiGHTS drawing~!
D.P




Speaking of the Angel NiGHTS drawing!
D.P continues to be one of the most productive artists in our community~!


Dreamie








Dreamie shares some wonderful drawings of the NiGHTS cast, and a nice Sonic Adventure 2 reference with Balan~!
Iris








Iris shares a real treat for us NiGHTS fans, collections of stickers and badges~! You can buy your own sets here!
TragedicART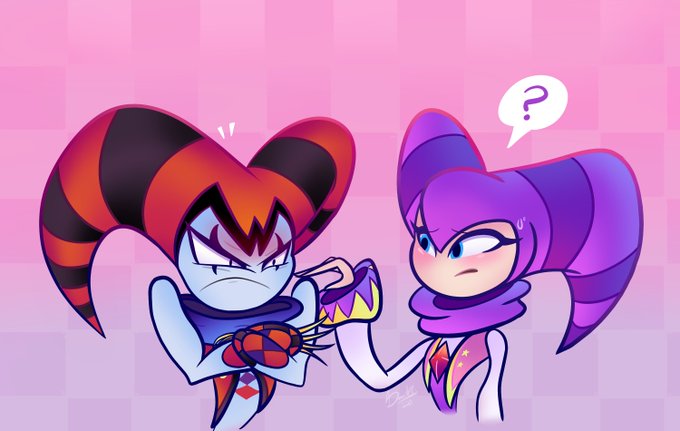 TragedicArt shares with us this excellent picture of a furious Reala and a concerned NiGHTS~!
SO there we have it! A smaller update but with just as high a standard of quality!
This month is Halloween so let's all do our best to create some spooky NiGHTS related content~!