Posts Tagged 'SOS'
Thanks to Kev over at Sonicwrecks we now have a wonderful video of our Hoshino-San interview. It was so inspiring and great to sit there talking to the creator of all our favourite NiGHTS characters. Enjoy the NiGHTS chatter!


Aaaaaaand here it is! I was waiting for this one to appear!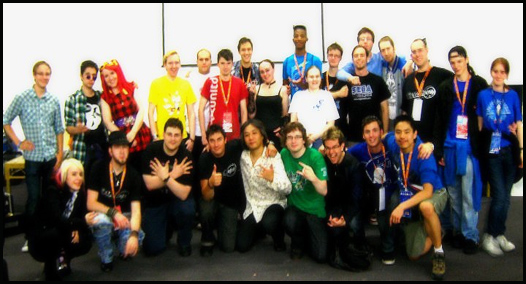 Team collective BADASS.

Thanks for the great day guys, see you next year

Top row from the left : (Just for Mr 99 down there in the comments) RubyEclipse, DiGi & TRiPPY, Urtheart, Blake, Vger, Nemain, Iceman, Echohawk, Gavin Storey, Graham Seward, John Finlay, James Zeach, Onikage Reaper.
Front row : Angie, T-Bird, AAUK, Johnny Gioeli, Jun Senoue, Dreadknux, Rory, Christophski, Darkspeeds.
Sorry to the few peoples names I don't know XD;