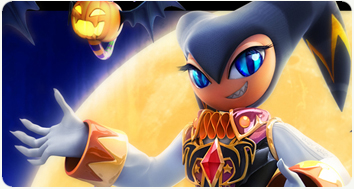 Happy Halloween from all of us at the .Com!
Anyone doing anything interesting or NiGHTSy this year? Let us know in this topic here if you've drawn any Halloween themed NiGHTS art, cosplayed while trick or treating or made anything you'd like to have shown on the website. In previous years we've had some incredible pumpkin art, lets see if this year we can make some killer stuff too.
Seasonal madprops to Kichigai over at DeviantArt for her bat-tastic Halloween NiGHTS image. You can download it here.
Also worth a howl are the brilliant Halloween plushies over at http://irashiryuu.deviantart.com 's gallery!
You lot are always so creative

Have a fun night guys and stay safe.

EDIT- It seems our Halloween just got more interesting with Charlie's video uploads of JP beta footage from the original game. Check out this thread to see the rediscovered gems of the Japanese Sampler disc!

3 Responses to "Happy Halloween!"