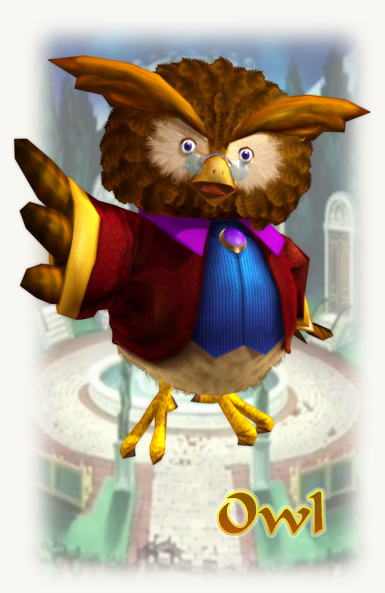 (Official JP)
Owl has been watching the Night Dimension since ancient times and should be considered as a wise man.
He guides visitors who wander into the Night Dimension in the right direction.
With extensive knowledge, especially about Nightopia he is on friendly terms with the Nightopians, so he can interpret their feelings.
Owl also has an ability to warp instantly into the other areas of Nightopia giving shrewd advice to visitors every time.
(Official EU)
Owl watches over the adventures of NiGHTS, Will and Helen, and gives useful hints and information during missions. If you have problems advancing, find the Owl's perch with his likeness on it.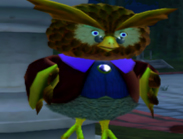 13 Responses to "Owl"