Plushes
6 March; Author: Dex la Cabra
Wayyyy back when "NiGHTS into Dreams…" first came out there were
plush toys available from UFO Catcher machines in Japan!
There were 6 toys available: NiGHTS, Flying NiGHTS, Reala, Elliot, Claris and a Nightopian!
I don't currently own the Flying NiGHTS plush (the only difference is his arms are up
and I've never felt like putting 200 quid down for such a small variant) but the others
are all viewable here! They're rough by todays plush standards, but they're still
some really nice collectables to have!
NiGHTS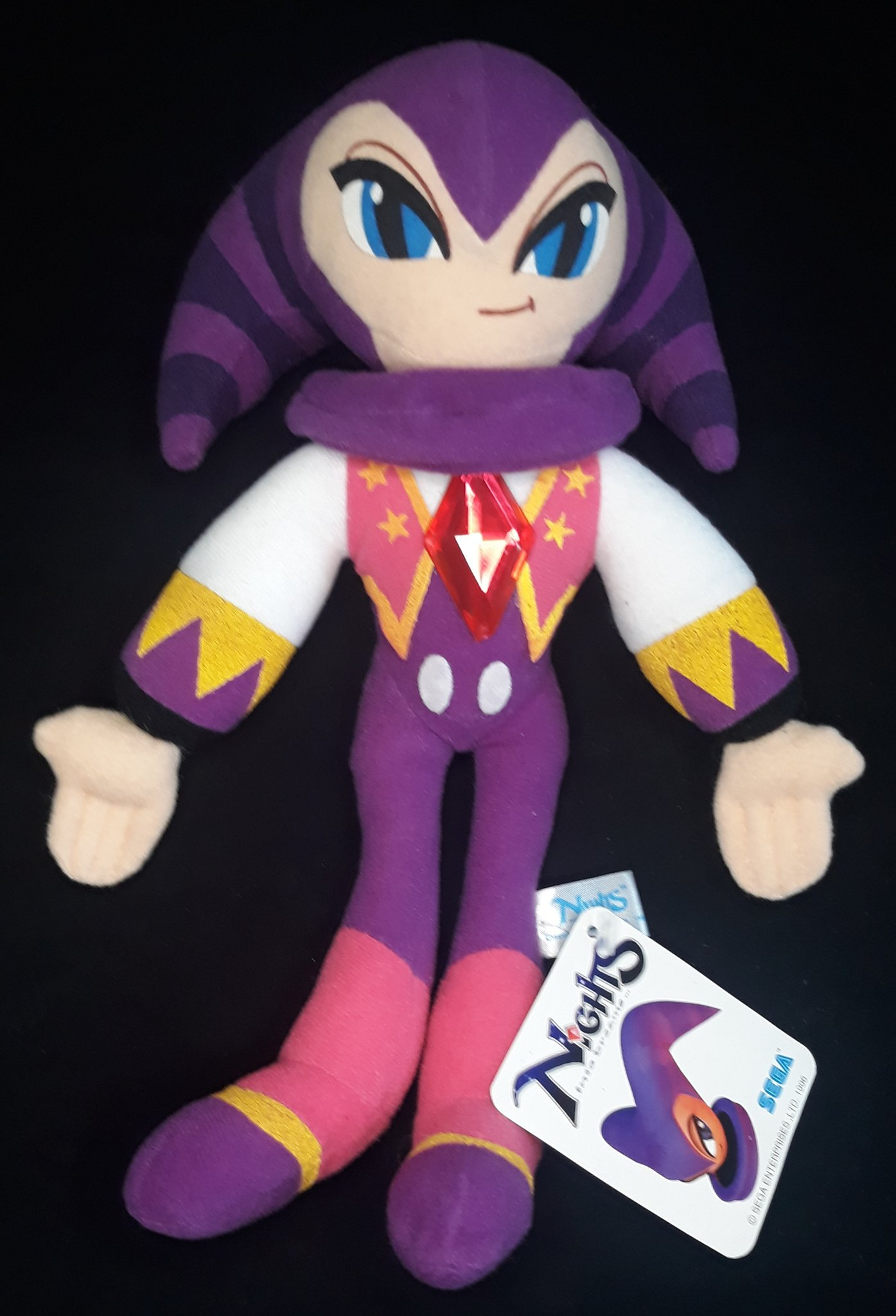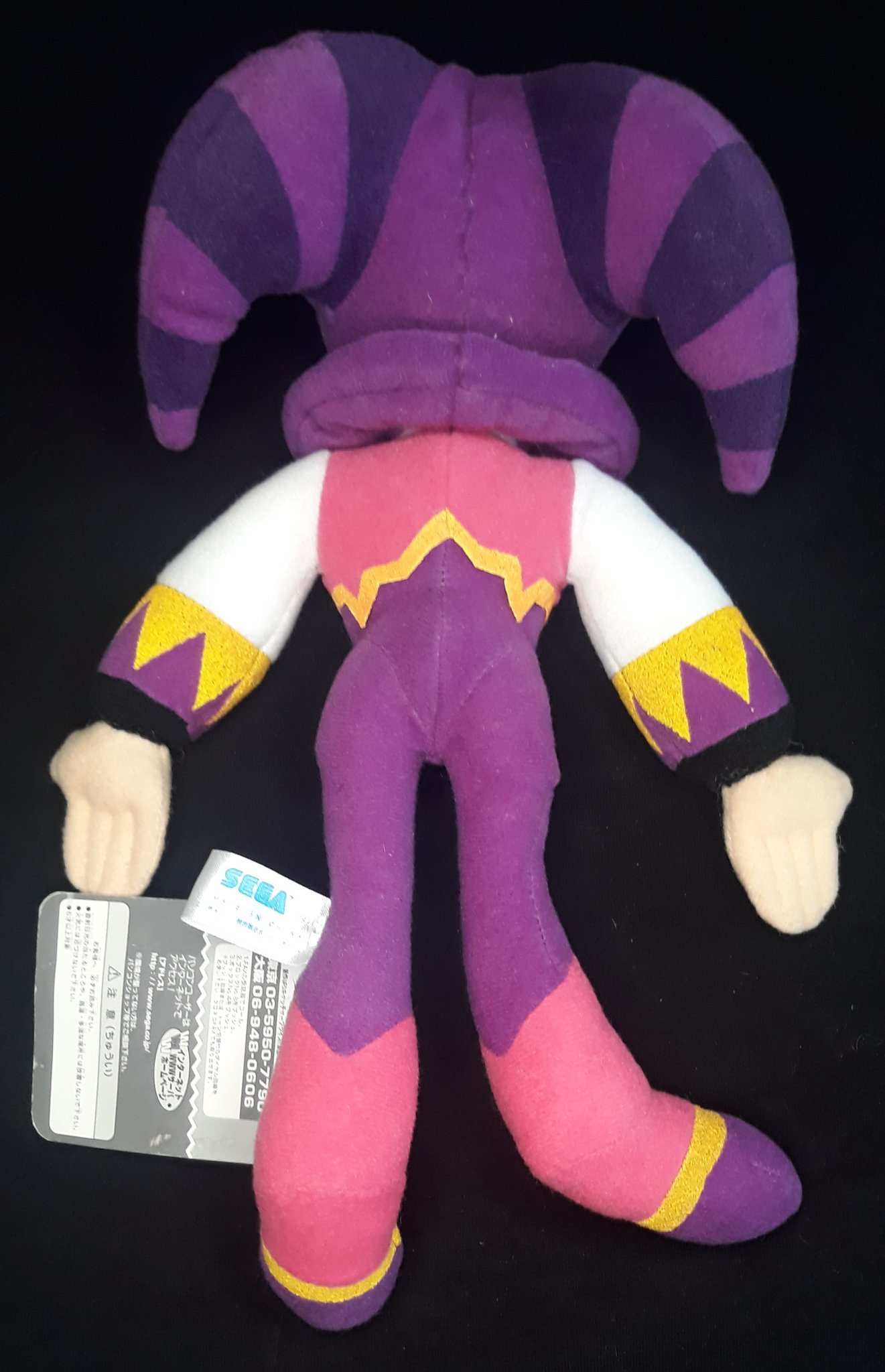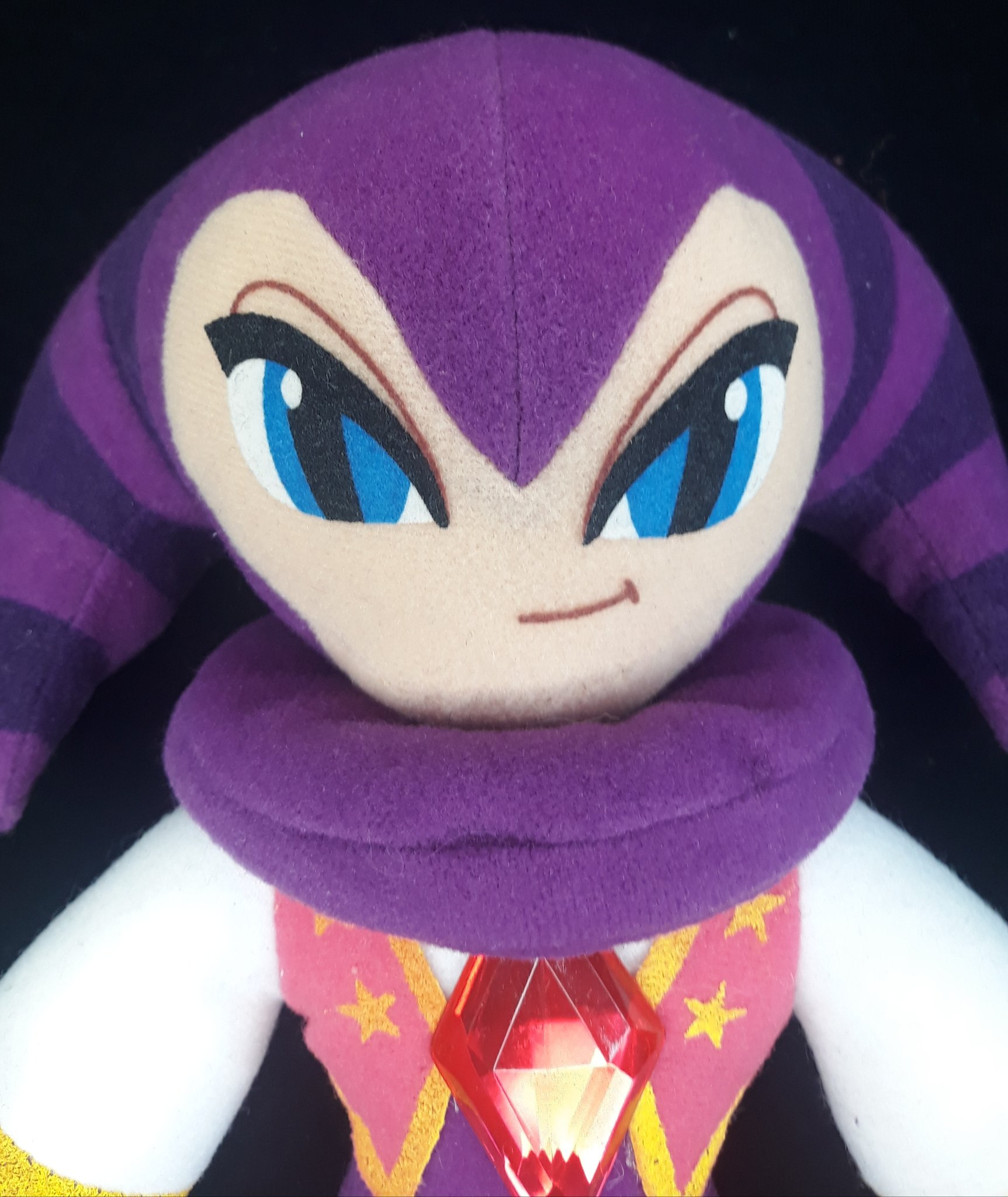 Reala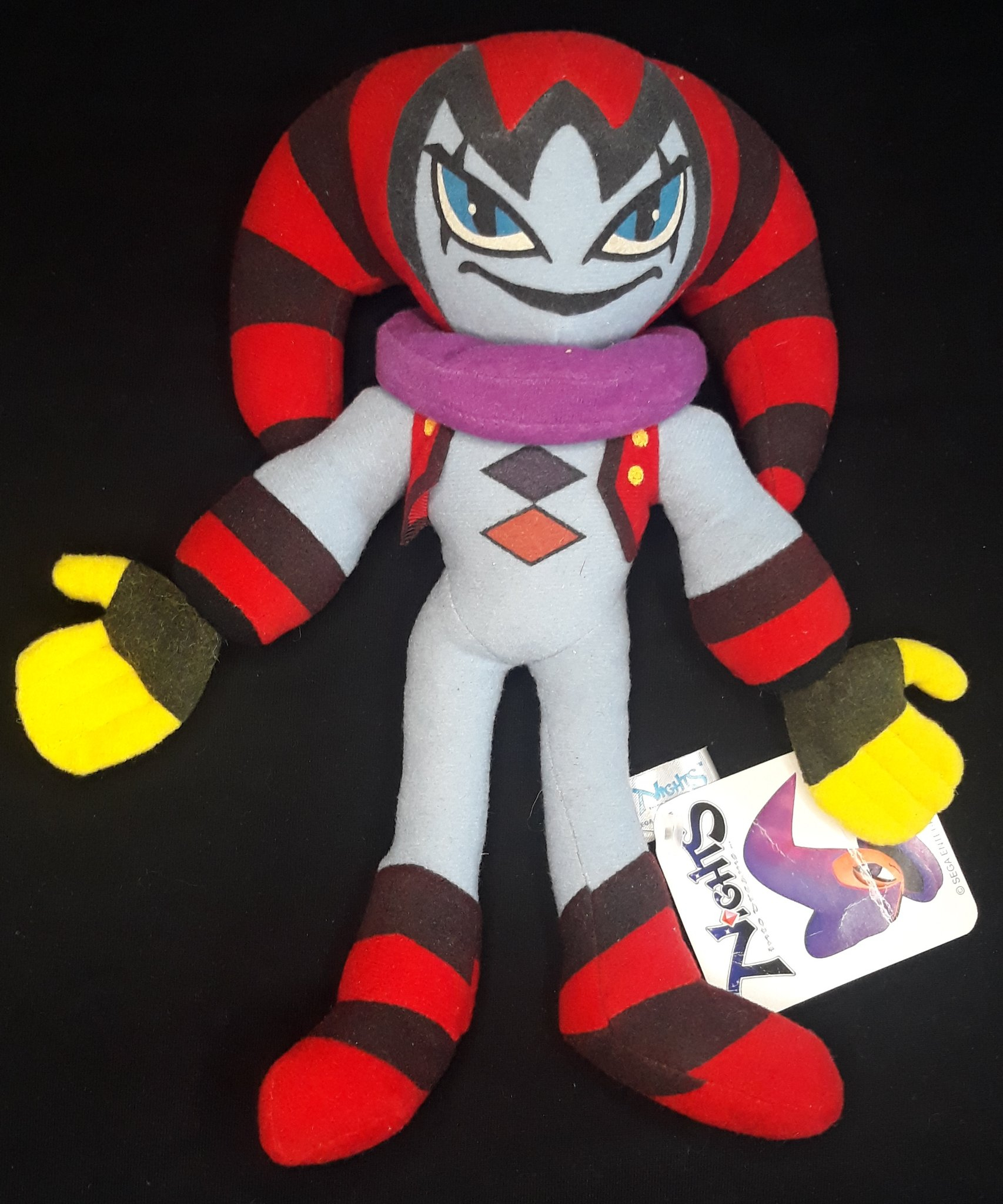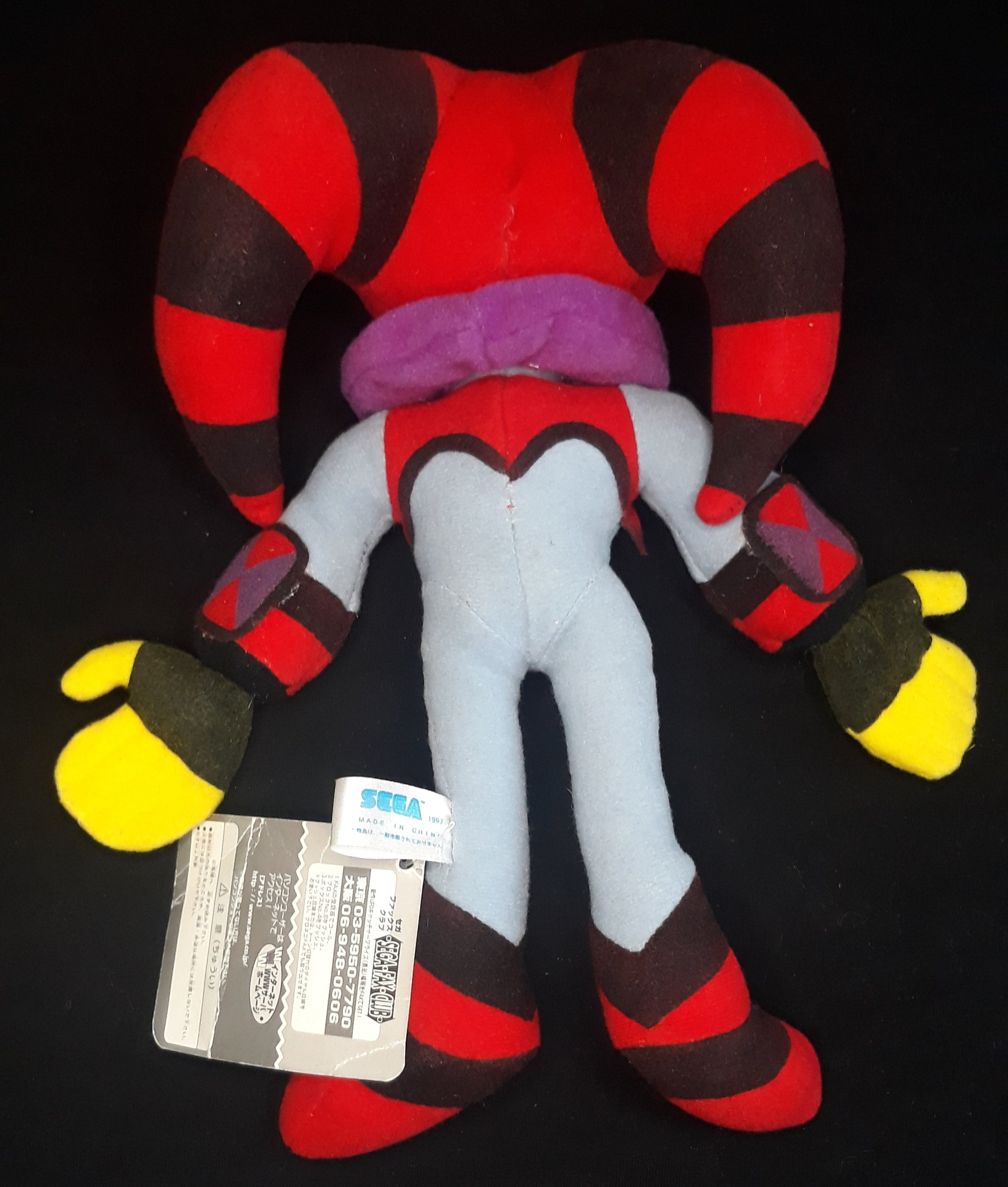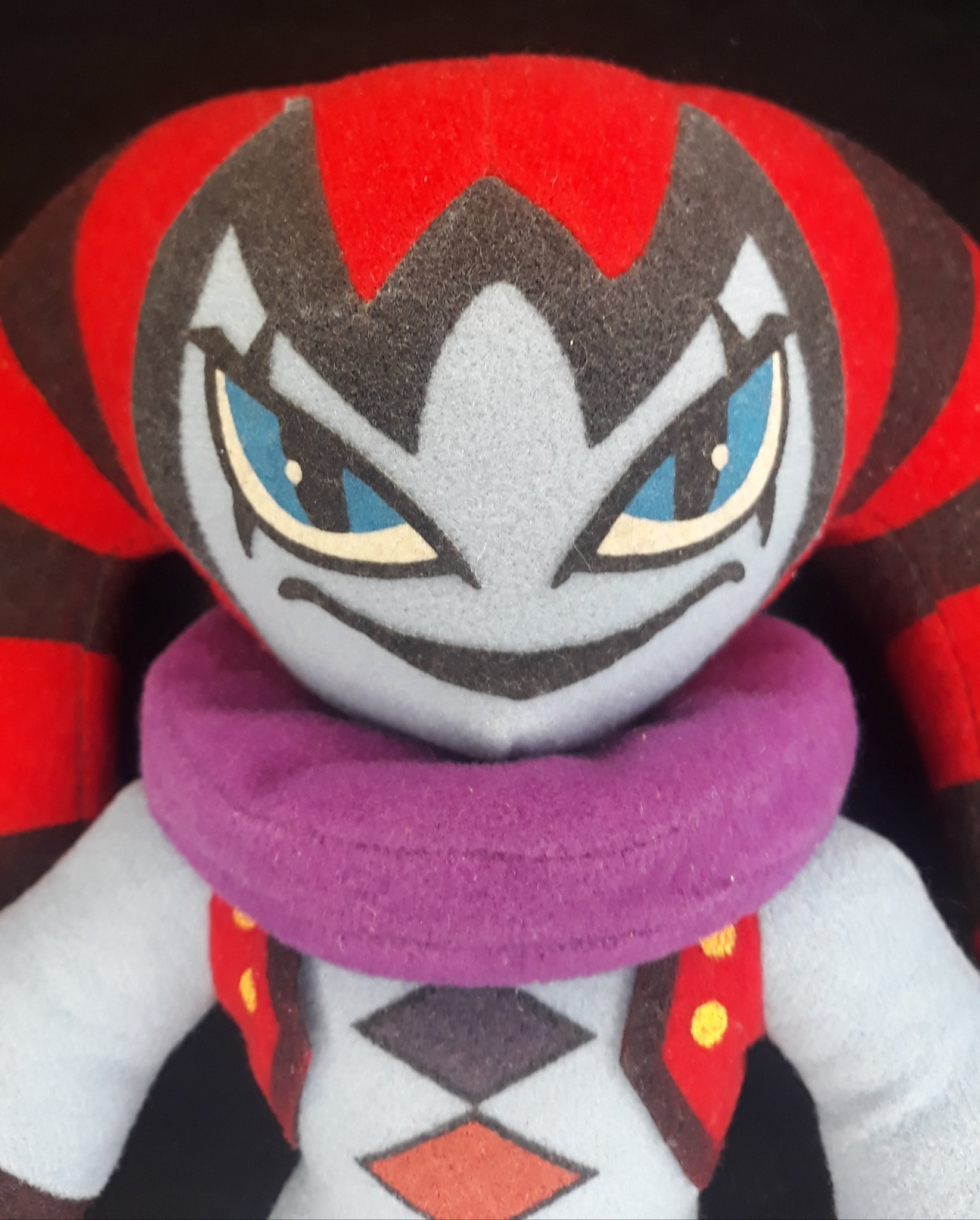 Elliot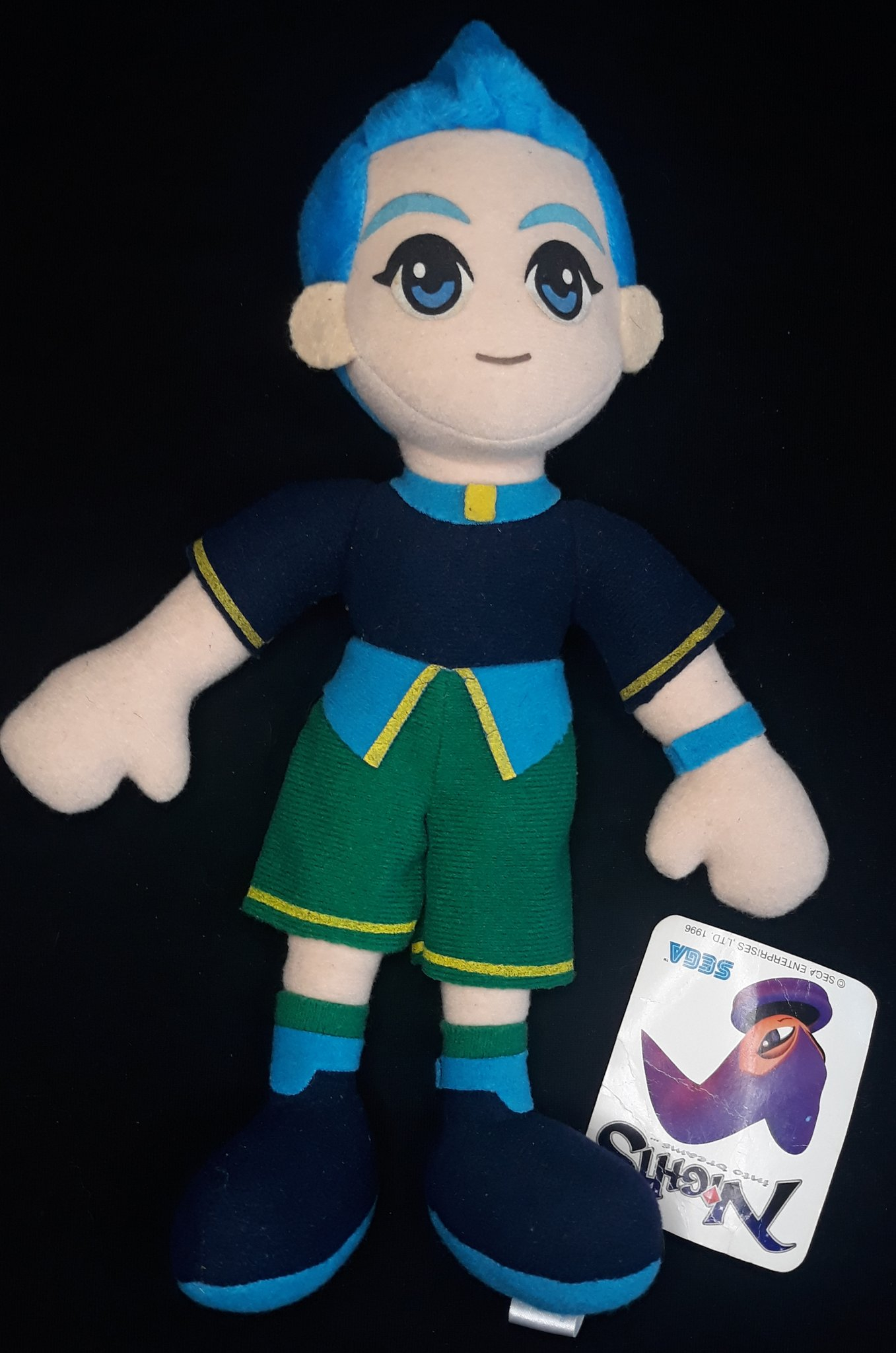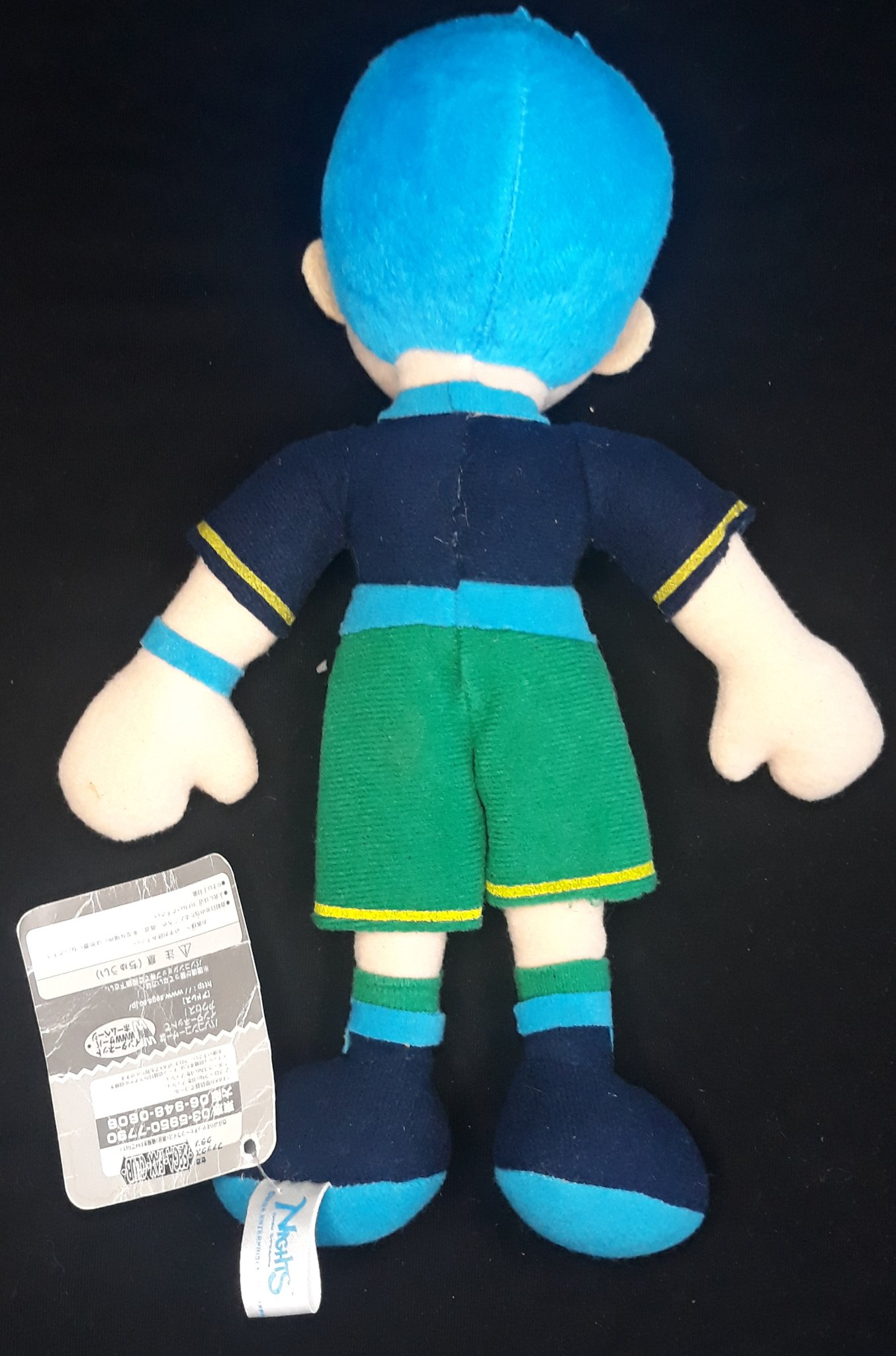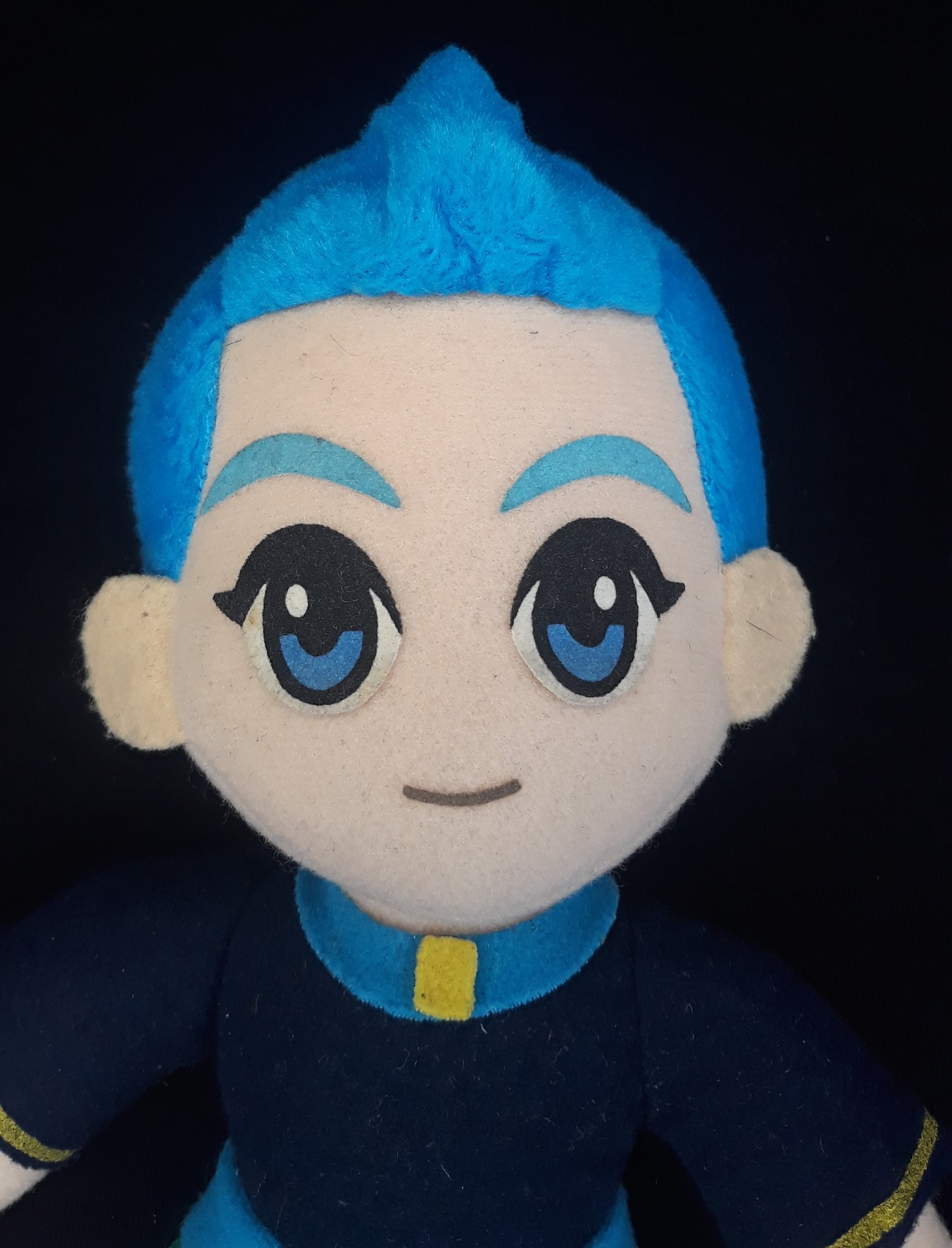 Claris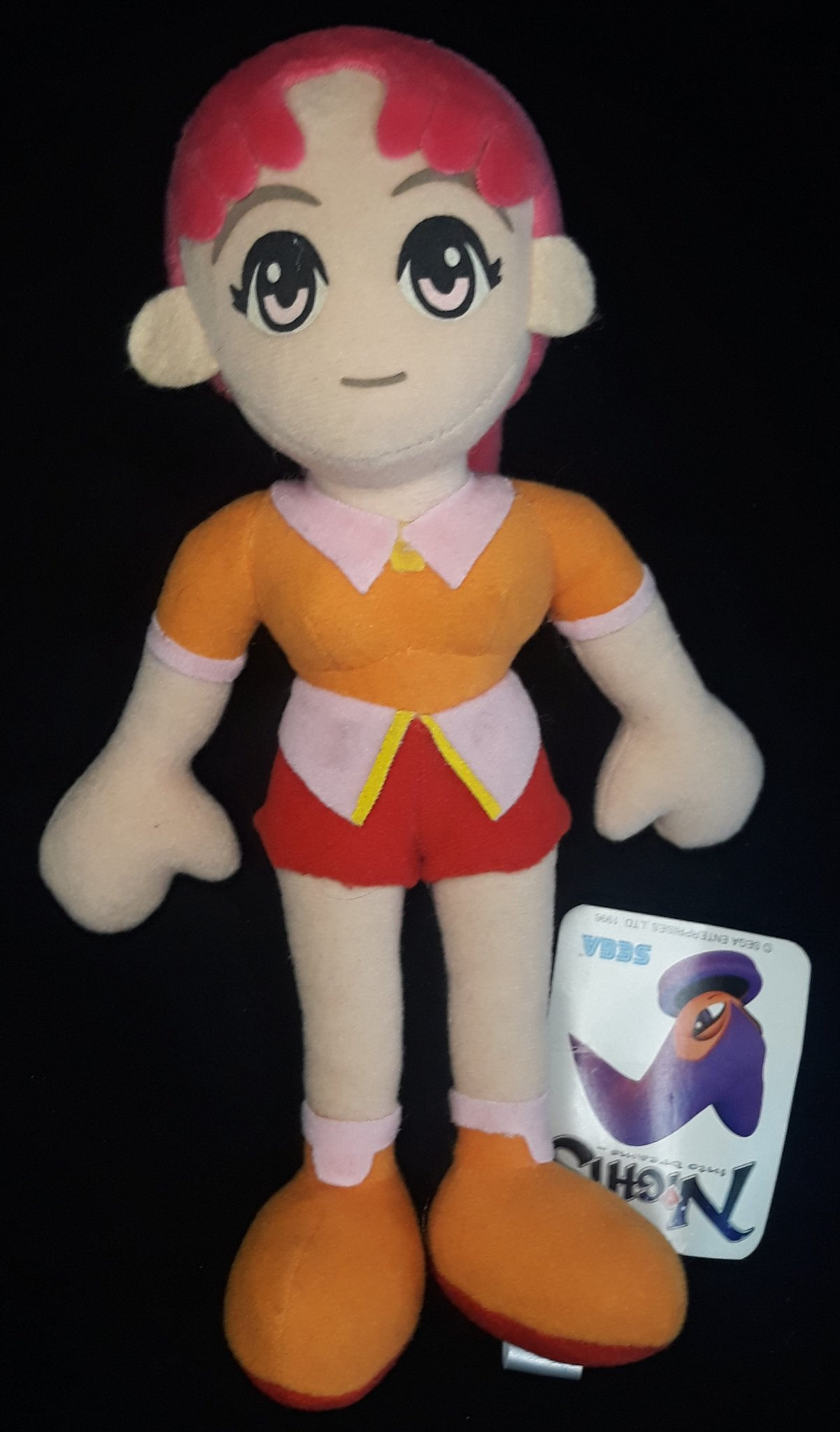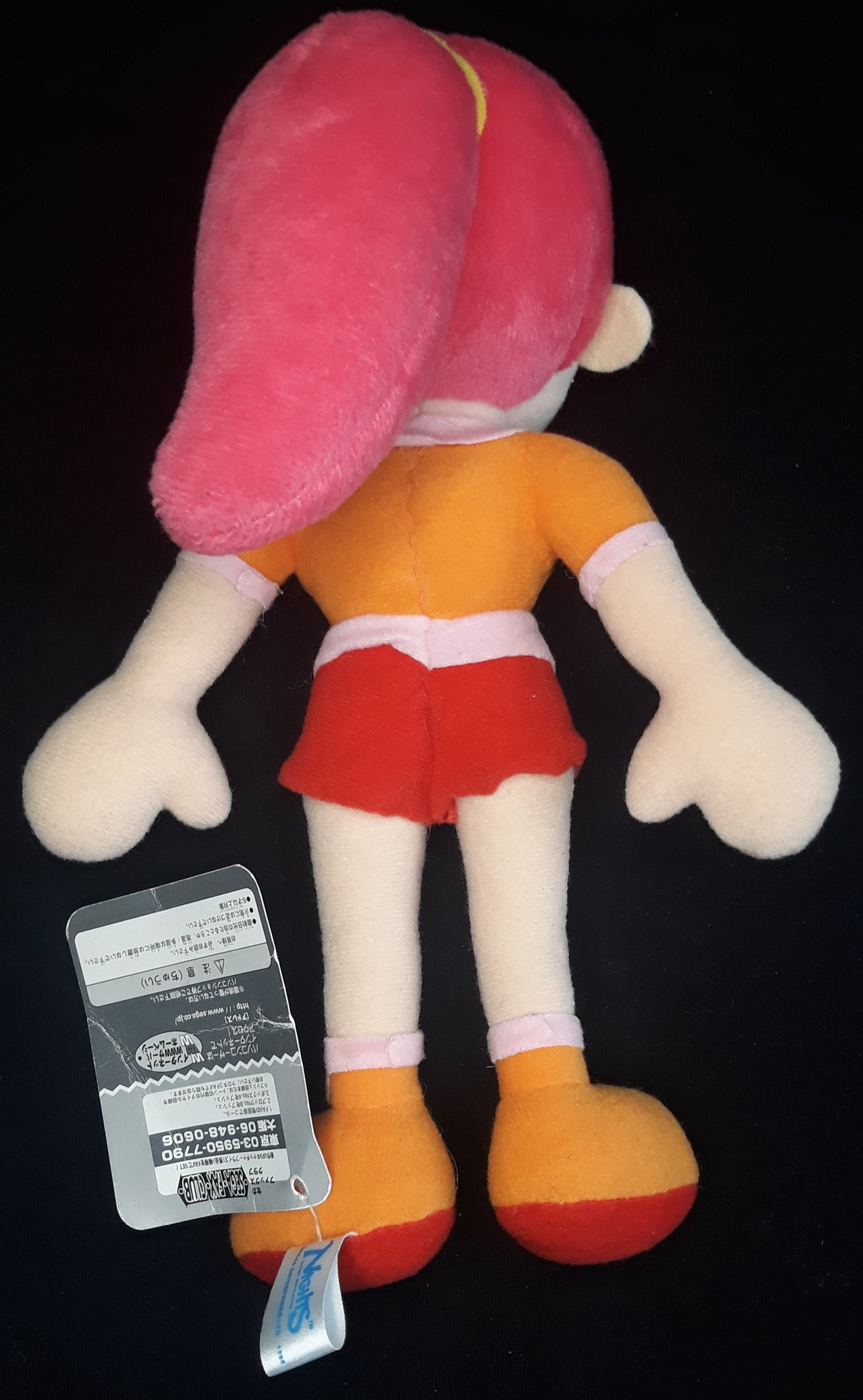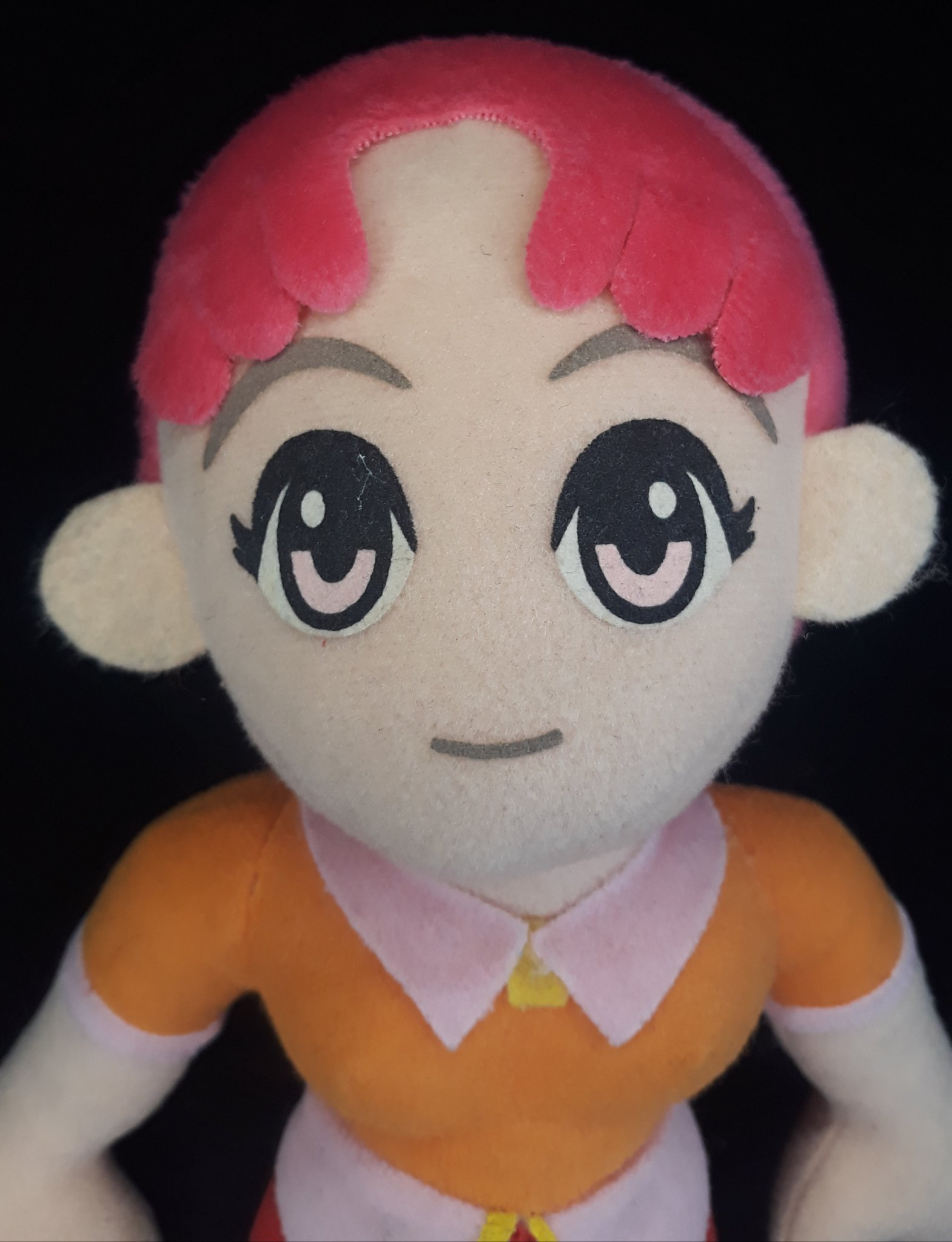 Nightopian