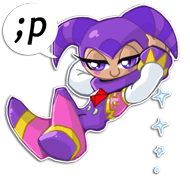 It's July the 5th, it can only mean one thing – another year of NiGHTS into Dreams. Another year of hoping your old Saturn doesn't bite the dust, another year of looking back and remembering the fans and people who brought him here today. Time really flies, I can't believe 14 years have passed! I'm still as hyped as I was in 1996 for the game and everything else that goes with it.
It's quite staggering isn't it, the fact that NiGHTS' fanbase has remained strong for so many years and actively stuck around. Every year that goes by just sort of bolsters my love for this community. I always wonder who will turn up in the upcoming year, what new friendships will be forged, what sort of news and general mischief we'll get involved in. Thanks guys, for caring about NiGHTS. There has been points in my life where I've considered passing the torch to someone else and stepping away from the .com, but I never have, especially not when because of this website I found the greatest love of all through my wonderful co-admin DiGi. NiGHTS brought us together and I know that he's done the same for a lot of other people. It always makes me smile. So it's DiGi and I's job to stick up for the purple guy even if it gets us into trouble sometimes

We have a lot of cool secret things coming between today and NiGHTS' next birthday in 2011. None of which I'm going to talk about right now incase I jinx them, but stick around for the regular sort of madness.
One of the big things happening that I -can- talk about and that I'm personaly looking forward to is the OCRemix NiGHTS project- NiGHTS: Lucid Dreaming. Due for release in 2011, today we have something real special for you thanks to the insanely talented Level 99.
A full track from the album which is free to download – Twin Seeds Flyby (Right click and save as).
Level 99:
This is the teaser track for the upcoming NiGHTS: Into Dreams arrangement album called NiGHTS: Lucid Dreaming. This project is brought to you by OverClocked ReMix, in part association with NiGHTSintodreams.com.

The project is going to feature the original soundtrack to NiGHTS: Into Dreams ReMixed, by over 20 different musicians. The project will also feature a strong emphasis on art that captures the feeling of the music and the original game.

The track you are listening to is Twin Seeds Flyby by me, Level 99. It is a ReMix of Growing Wings, and you can follow the following link to the project thread to both download the song and stay up-to-date with project progress:
http://ocremix.org/forums/showthread….

The project will be released on July 5th, 2011, in honor of the 15th Anniversary of NiGHTS' original game release. This teaser track is being released on NiGHTS' 14th Anniversary, as a birthday present and to show a little bit of what to expect from the project. It is also being released in support of NiD15.com, an online campaign to get Sega to port the original NiGHTS onto current-generation systems so that many more people can have the opportunity to play this fantastic game. Please go to NiD15.com and show your support!

July 5th, 2011. Be ready to fly.
Happy Birthday NiGHTS


7 Responses to "Happy 14th Birthday NiGHTS!"