Happy Halloween from nightsintodreams.com!
30 October; Author: Dex la Cabra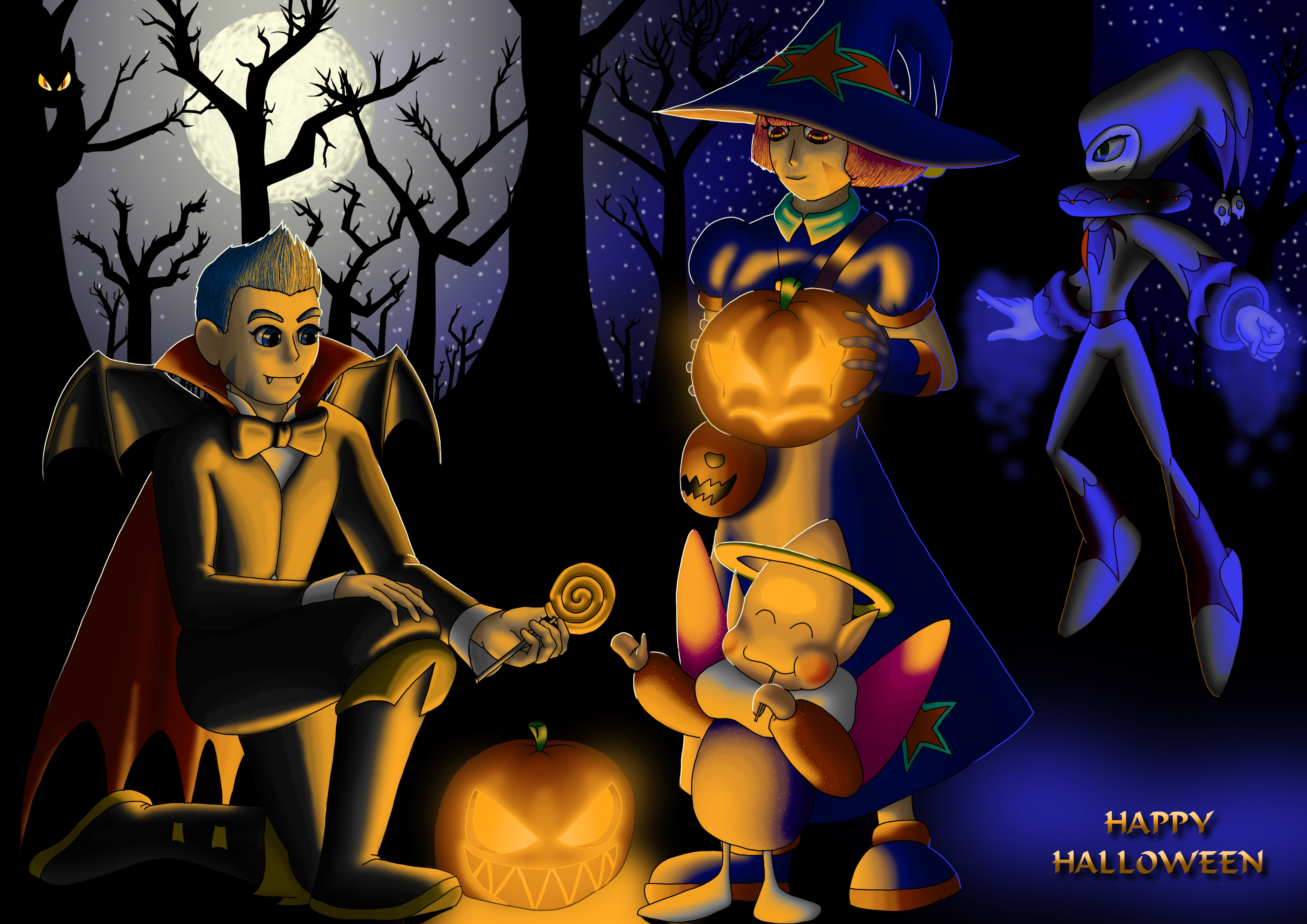 Happy Halloween everyone! I'm uploading the festivities a day early as tomorrow is my favourite day of the year, so I'm not sure if i'll be around to post tomorrow. I hope you all have a great time over the weekend, don't go too nuts with the candy ;D Are any of you doing anything NiGHTS related this Halloween? If so, be sure to share it with us!
"NiGHTS into Webcomics" also has a 4 page Halloween special today here (in the reading section to the left.) The normal upload schedule will continue on the 9th of November (the following Monday) continuing Elliots adventures in Splash Garden.

One Response to "Happy Halloween from nightsintodreams.com!"