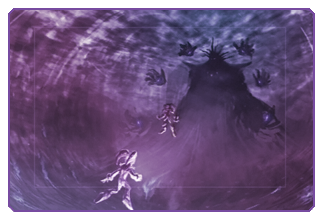 It's been a very NiGHTSy news day today, kinda wish it was like this every Thursday afternoon. Anyhoo, thanks to an interview at GamesTM, the same magazine responsible for the recent NiGHTS cover news, it has been reported that Iizuka is very interested in making a NiGHTS 3.
"I would personally love to make a third NiGHTS game", he told us before adding "but that decision will always be up to the management at SEGA."
You can read more of the interview at GamesTM.
Journey of Dreams being a 'NiGHTS 2' story continuation of the Saturn classic, is debatable at the best of times. So what sort of direction would a possible third game take? Would it be another stand alone story or a continuation of either NiD or JoD? Will all this end up a bit Zelda? We pray not.
Regardless it's always nice to know that NiGHTS is loved by Sonic Team despite the ups and downs of the last title. On a personal wish/note of us two admins here, we would much prefer any sort of NiGHTS continuations to start with having the original Saturn game ported (one way or another)- so people can understand why NiGHTS is so loved in the first place. Do things in order methinks. Only then would it be wise to start churning out sequels or spinoffs. NiGHTS 3 could be incredible if the proper time, budget and care was granted. But like I say, order of priority.
Whatever your thoughts, rantings or musings, come waffle them in our [ forums ]

26 Responses to "NiGHTS 3 – Takashi Iizuka interested."