NiGHTS Cameo on New Anime "Hi sCoool! SeHa Girls"
11 October; Author: Dex la Cabra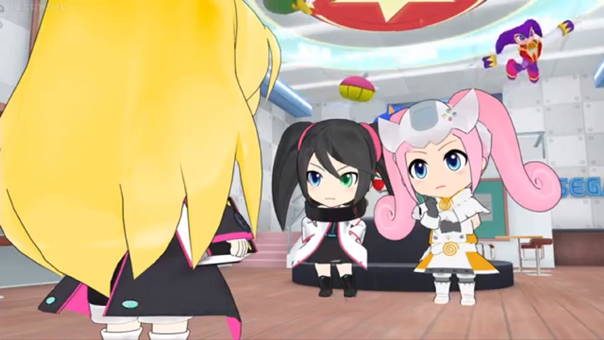 Hello you beautiful people!
A SEGA based anime called "Hi SCoool! SeHa Girls" has just started airing in Japan, and it's one you just might want to keep an eye on! A certain purple jester (perhaps you've heard of him/her?) makes a cameo appearance in the first episode alongside several other SEGA characters. The premise of the show is that girls based on SEGA's consoles jump throughout their expansive history of games, with the first episode ending with the initial 3 girls (Mega Drive, Saturn and Dreamcast respectively,) entering the world of Virtua Fighter. You can find the first episode on Youtube and services such as Crunchyroll, I recommend giving it a watch if only to see NiGHTS flying overhead

I have high hopes for this series though, the first episode already had me hooked and laughing!
Dex la Cabra

3 Responses to "NiGHTS Cameo on New Anime "Hi sCoool! SeHa Girls""