Hi folks, TRiPPY here with a bit of an update on things that have been happening lately. Well first things first I had London MCM Expo to contend with and it went very well. Seeing my art up on a big video screen was epic, as was watching Bentley Jones do a live performance of 'So Much More' from Allstars Racing. Thanks to all the people involved with that and thanks to all the Sonic/SEGA community people I got to hang out with over the weekend. Great times were had.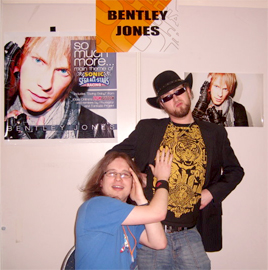 Sexy times.
Now straight after that I had to unleash my art portfolio www.lynnetriplett.com in the hopes of getting a little bit of local work coming in. But within 24 hours I had a job interview in Sheffield and now I work for SUMO Digital. Yeah… it's not sunk in for me yet either. It's ironic that all this came about because of NiGHTS hahah. Let that be inspiring to you.
SUMO Digital are the wonderful, friendly and talented chaps who brought us Sonic and SEGA Allstars Racing amongst other great titles. The people who pushed to get NiGHTS into ASR for us. Now I work for them as a concept/2d artist. And you can bet your burning merch that I'm going to give them my 100% effort and loyalty since they done so much for our community. I know this might effect my ability to personaly report on any future (i wish) NiGHTS related leak things, but I'll make up for it by giving you guys my best work on-game. I'm not going anywhere from the NiGHTS fandom. If anything this might actually help us, lol.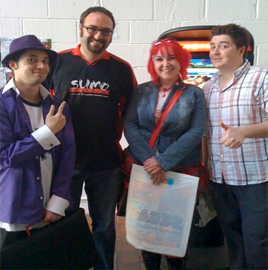 Job gets!
So what else have I been up to lately? Well DiGi and I are very much on the campaign bandwagon and have a new NiGHTS related website to open next week. But you'll have to wait and see what that's all about.

Speaking of NiGHTS, Sonic Stadium recently interviewed Iizuka-san and someone popped a question about the possibility of new NiGHTS stuff. Go check out the full interview here:
@ Sonic Stadium
Hope you guys enjoyed E3. I think Nintendo's lineup impressed me the most with love being shown to their classic IP's … and yes we all want to play with Microsoft's Kinect. Can't wait to get my hands on a 3DS either!
Later


3 Responses to "Recent happenings"