Well, I'll start putting REAL stuff up soon. But for now.... I just had to do this.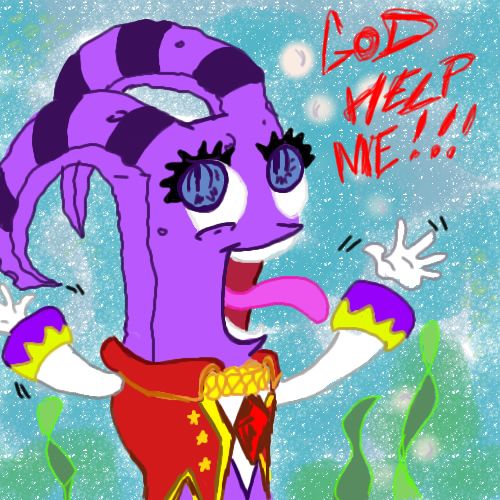 I'm so sorry.



Its on the Oekaki.
Update with Reala! This is my first real Reala picture and I drew it for Jof's contest, to try and predict Reala's update may be, if he has one. Enjoy~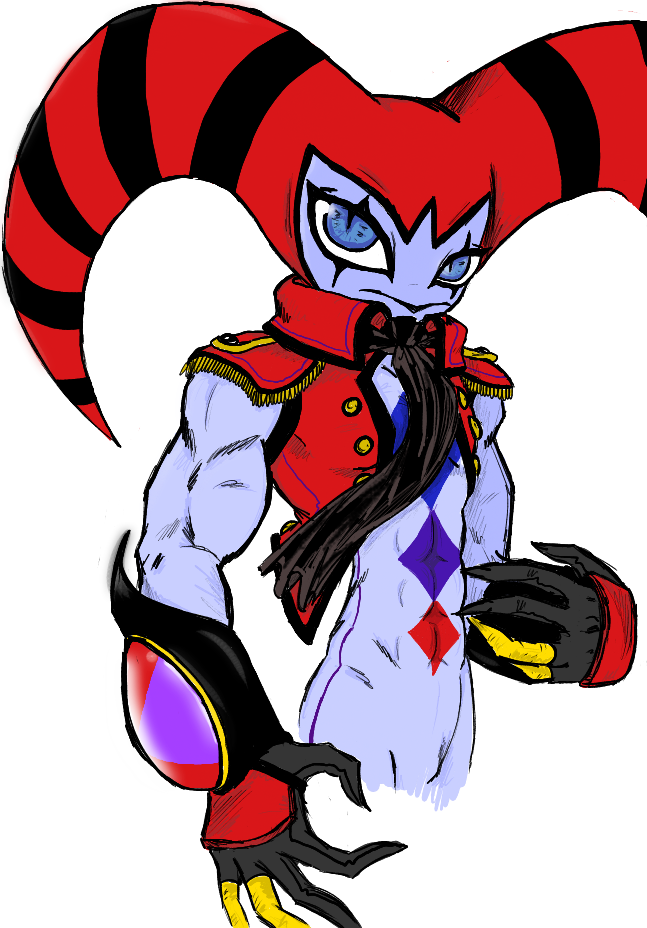 A pic of DB.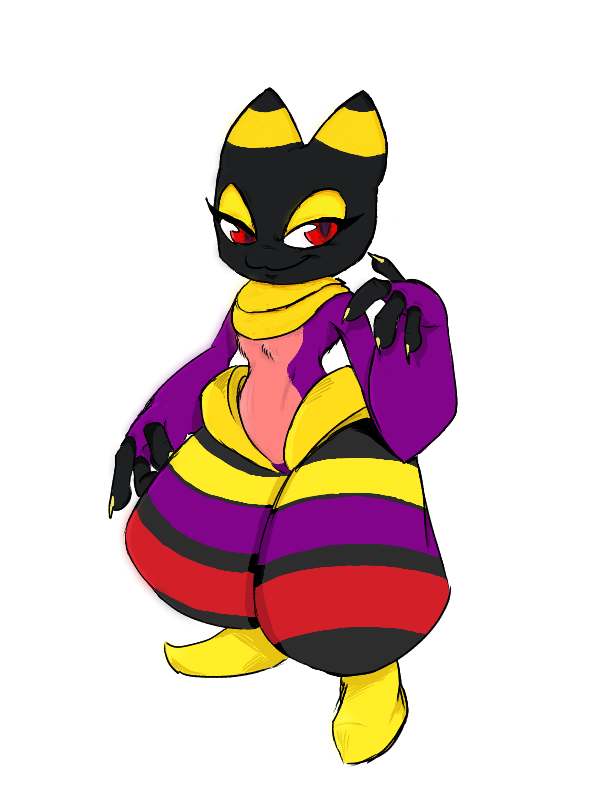 *Moved tattoo to non-NiGHTS art*
Added from Oekaki. Description on Oekaki board.
A Claris I drew a while back on the Oekaki.
BIG FAAACE!!!11ONE!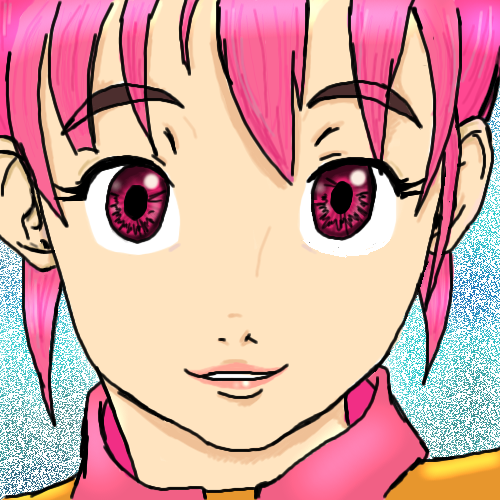 An Elliot I planned to draw immediately after Claris, but ended up drawing some time later, also on Oekaki.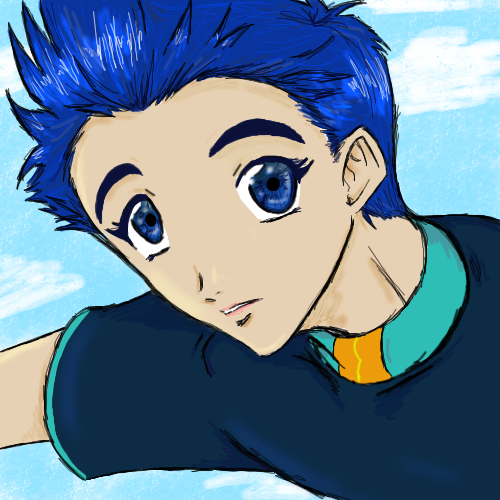 A picture of a Nightopian I drew on the Oekaki. Its the latest thing I did. The Oekaki has been out of order.. *cough* I wonder how many people drew big beautiful pieces of art only to not have them upload! >

Well that's what happened to me.. So I screen capped it. I would rather finish it, cap it, and upload it elsewhere then shrug and close the window. So here he is. My little rescued 'Pian. And for the record, he does not believe in censorship! He is a 'Pian of liberation!! Freedom! And bra burning! Well.. maybe not that last one.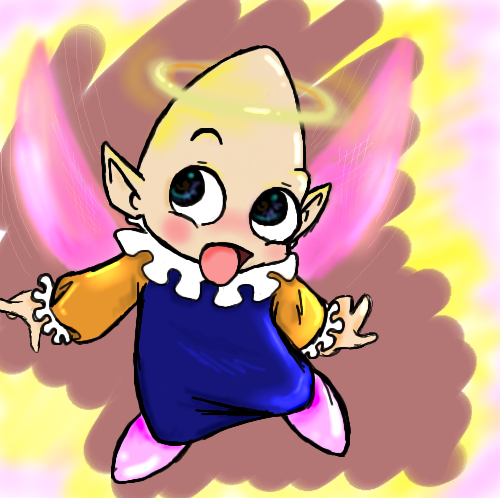 The 'Maren Mobile.
I started to draw this a while ago (As in weeks), but I fell into my uninspired, somewhat depressed slump and never finished.. I'm sure that I'll finish it. There's me on my scooter packed with as many Nightmaren as I could. And I didn't forget the others, I just didn't get a chance to squeeze them in yet. And I already know how I'll do it. X3 yeah, there's my good friend and forum member Vincent over there, sitting on his favourite Nightmaren, Puffy and copping a feel! Poor Puffy!

But I'm sure Vincent is happy!
Also, yeah, Purgatory and Jester aren't official, but
OF COURSE
I put them in there!! How could I not?! (Jester is credited to Vincent, BTW)
I'll finish and colour this soon.. Lots of corrections and anatomical corrections needed.. Guess I don't even need to say that, its still in sketch form.. but I liked it so much, I figured I had it put away so long without sharing it, I may as well.. you know.. in case I .. don't finish it after all. XD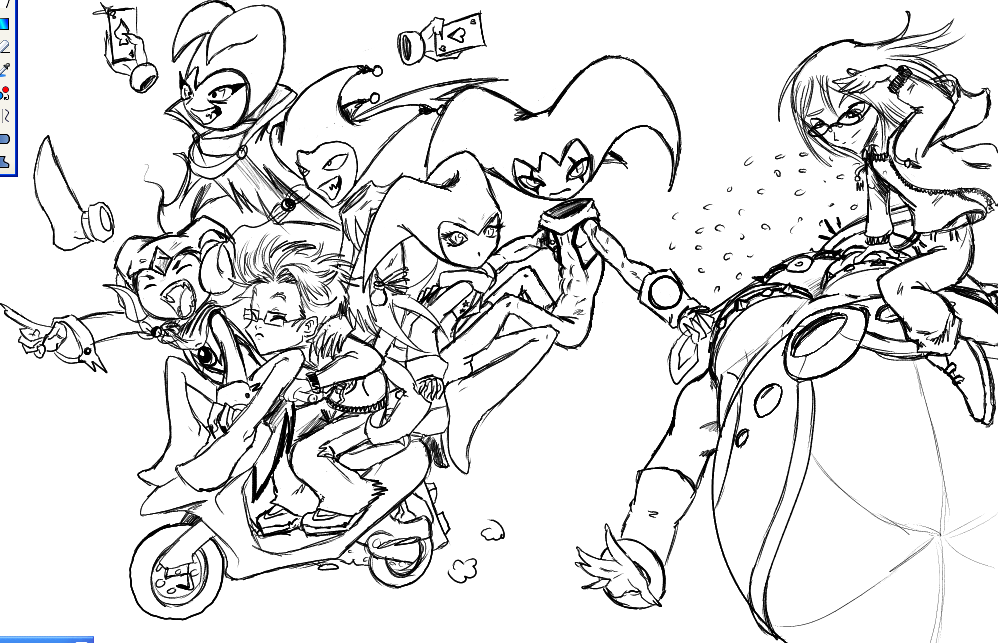 Tashayarna's new fan 'Maren, Aypricot. So cute~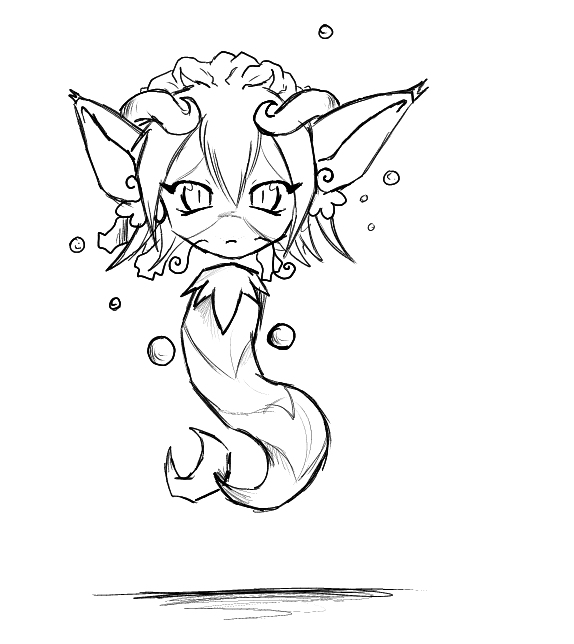 Helen and a Nightopian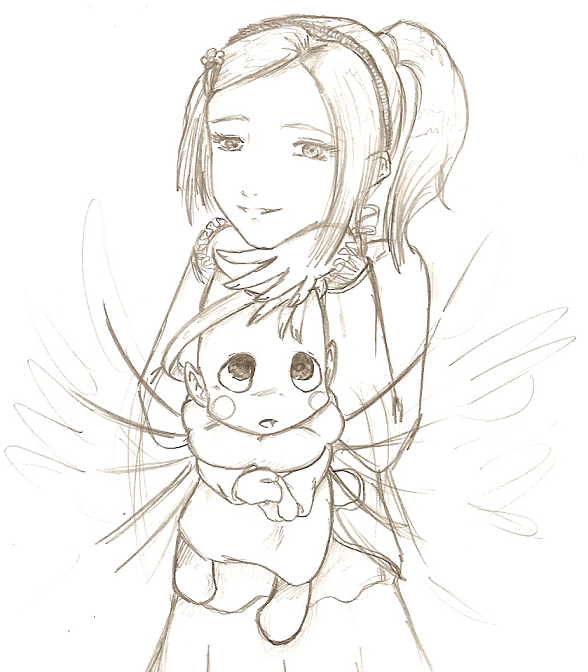 ~The iNSPiRED~
This is a Deviant Art ID that I made, following suit to Jof's own idea of a Dreamer ID. Looking back on it, I probably should have asked him first, even though I linked back to him.. I'm sorry, Jof, I'll take it down off DA if you want.. #._.# There's a lot of little tidbits in here (For one I put "iNSPiRATiON" instead of "iNSPiRED" by mistake!), but rather than list them again, I'll link back to the Deviation as well, so you can read it if you feel like it.
<a href="
http://purgatory-maren.deviantart.com/art/...spired-64400678"
target="_blank">http://purgatory-maren.deviantart.com/art/...spired-64400678</a>
Chibi NiGHTS
I'll never draw while angry again. Not if its gonna come out all cutesy like this. XD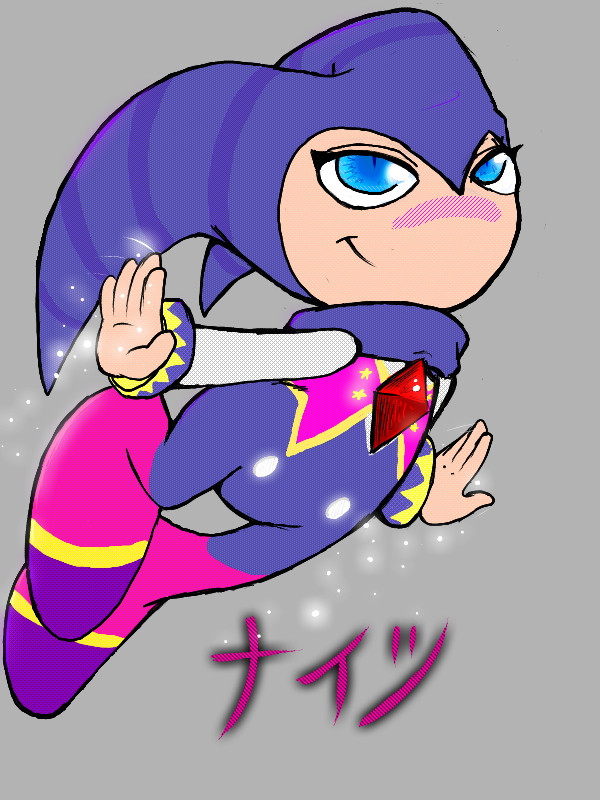 This is SEiYA, which I drew for.. uh... Seiya...

This is the shrunken version of it (thank you, Photobucket.

) But the full size can be seen here. It is huge.
<a href="
http://fc02.deviantart.com/fs19/f/2007/283...atory_Maren.png"
target="_blank">http://fc02.deviantart.com/fs19/f/2007/283...atory_Maren.png</a>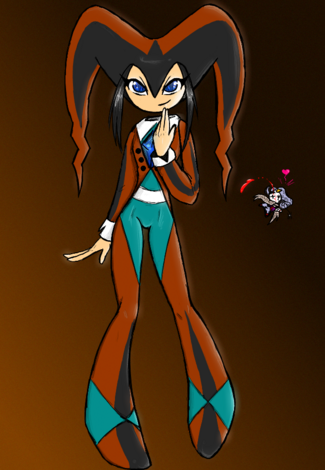 O LAWD! I sees some Will! (Background version)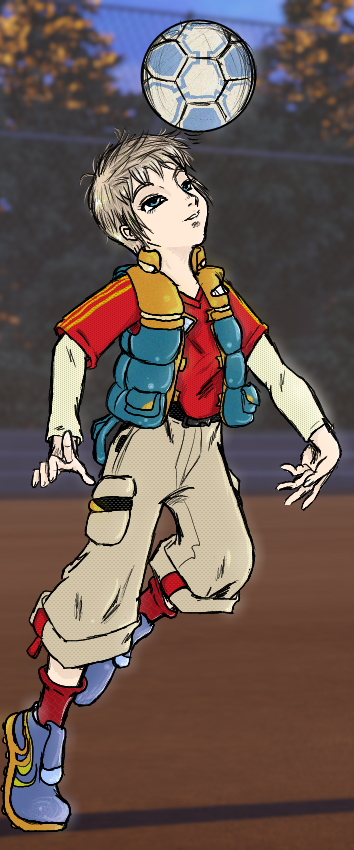 Purgatory would eat Prince if it meant Shikao would take his place.
*Purgatory carries Shikao around in a little coin bag* Purgatory: Myes.. he resembles an orange TV..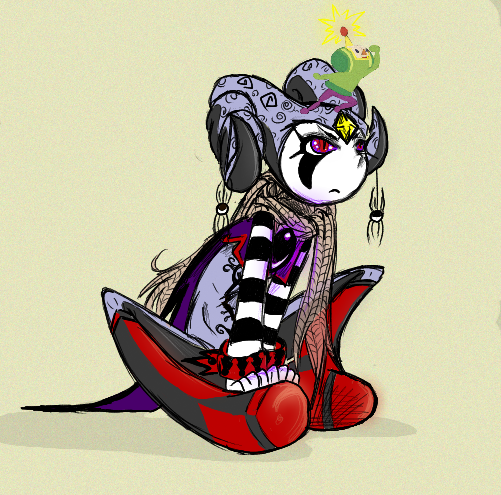 "Oh! Prince has rolled up some kind of grape clown! We like grapes. So royal and delicious." <3 "Oh, this is no clown! Its your cousin Naitsu! Stop getting in the way!"
"What were you doing on Earth, Naitsu? What? You were encouraging children to fly off buildings? We have no idea what you're talking about."
"This cousin lives for mischief. Naitsu is usually found dancing around in the dreams of earthlings. Hm. We are disturbed by Their floating head and ambiguity. What are you already?! You make Us afraid!"
- The King of All Cosmos
Neokairi's Fan Nightmaren. I drew it for her birthday. YAY. A very merry unbirthday!
Gee, Photobucket! I love how you shrink my stuff! I forgot I didn't have this up. full size is here:
<a href="
http://purgatory-maren.deviantart.com/art/...NiGHTS-66700593"
target="_blank">http://purgatory-maren.deviantart.com/art/...NiGHTS-66700593</a>
Lineart of shtuff.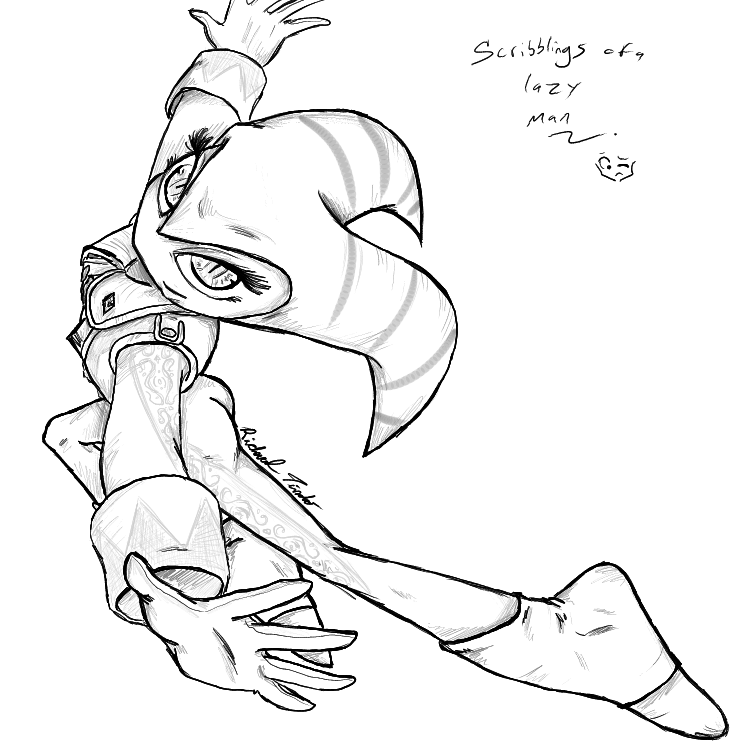 This is Spade! I love her, she's so awesome! She was created by our very own Niraven and I wanted to draw her really bad! So I finally got around to doing it, and I'm actually happy with it! Enjoy!