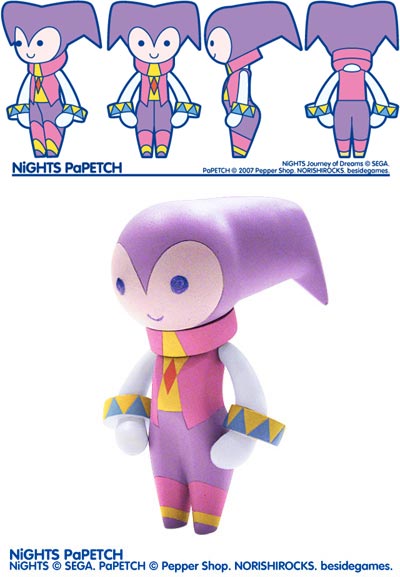 Preorder JoD in Japan. Get a free NiGHTS toy.
...god, that is so cute. T_T
Thanks to our Japanese connection Seiya and her people at her Japanese message board for finding this. I came across it a few hours ago and was going to wait for Seiya to tell me more about it but i couldn't wait. XD
--edit--
Also, i ain't too sure if it's just Japan right now. It usually always is but i have not been able to confirm this. I was in a hurry and didn't wait for Seiya to reply to the email. XD;;
Keep your eyes open on this one and tell us if it's going to happen outside of Japan (highly unlikely).