Hello there!
some of you remember me and some may not. ah well, im just a person who enjoys making sculptures... heres my work.
first i shall bore you all with old stuff. because im evil. XD
Here are my old oekaki stuffs... in order: NiGHTS ssssmokin, Surly NiGHTS 2, and Fun With Scissors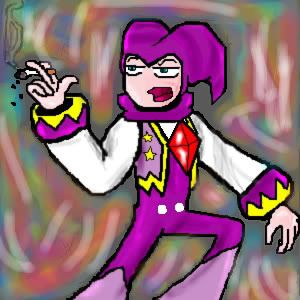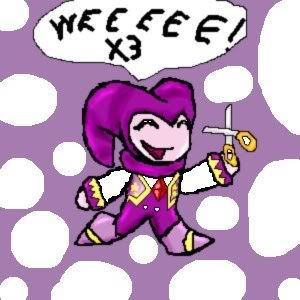 Heres the ancient NiGHTS sculpture i made, about .... almost 2 years ago? its also the first NiGHTS related sculpture i made.
sadly... he was partly destroyed by my accursed dog... his legs got chewed off into tiny bits, roughly a few months after making him... ah well, i still have the upper body though.

Next is the Reala sculpture.
i made this guy one random night when i just felt like making something. quite a long time after making my first... (dont worry, hes still intact.)
Next is the Super Kawaii NiGHTS sculpture...
(also intact...)