I was Playing the Sonic into dreams Mode on Christmas NiGHTS so I could try to Glitch the game, and in the end I did!
This Glitch Makes Sonic Fly straight up and have the hit mark following him making it look like the stars following NiGHTS.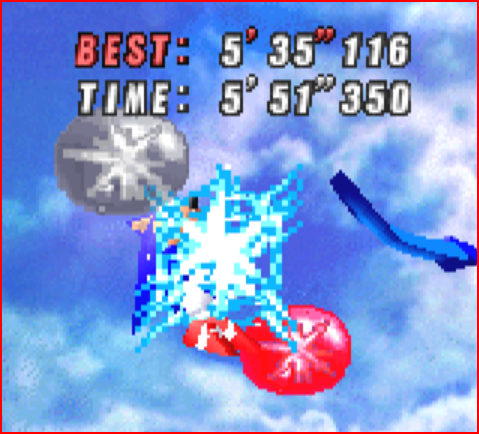 What I did was I Collected the Grey Ideya without getting rid of the Red one. After that I went to a corner in spring valley and tried to jump in it, The this happened!
EDIT: Sorry About the Tripple Post. I really don't Know what happened.