It didn't seem fit to add this to the NiD PS2 thread since this is stuff is from the original Saturn Disc, not the PS2 one, so here it is.
I can't understand code so I went about using an emulator to pull images off for me. The only problem with that method is the images come in tiny little pieces I try to piece together. I have to play through the game and pause it every once in a while to pull stuff off since it can only take stuff that is seen on screen at that very moment.
Anyhow, below is what I found most interesting, including Jackle's cards and what I dub his "seal." it's much scarier then Realas. lol
Enjoy!

(There is only one design for all the cards)

Pure Awesome!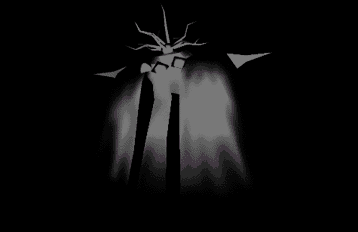 (Above is the design on the platform Wizeman stands on)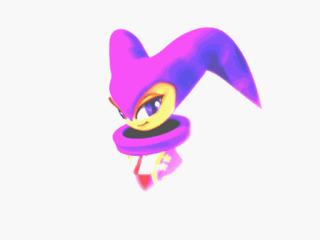 More at my
Photobucket Album
(I'll continue to upload anything I find cool into that album) If you want, I can try to get something specific.
Edit: I have a save state for when Puffy's doors open and that thing falls. The save state is after I've defeated her but you can see the fallen thing through the open door... I don't know how much help it can be but maybe I can find out what the heck that thing really is.