Well, after two and a half weeks I've played through, looked through, and sifted through what many of us would call the Holy Grail of our fandom: the NiGHTS into Dreams 40% beta. I've been writing stuff down about this since the 23rd of last month ever since drx started sending some preliminary things my way, and tonight it all comes to a close as I've found everything I can on this disc. Before I get going, shout out to drx for bringing this opportunity to us. Without him we'd still be in the dark. Thanks again, man

So, I got the disc image a couple days before I got the actual disc. I would have done a lot more with it weren't for the fact that after some testing I found the image was corrupt six ways from Sunday. It wouldn't load in ANYTHING. The disc was already in transit at this point, so I had to wait until it got here to try my hand at ripping it. Apparently the disc was in "bad shape" and was all scratched up and fingerprint-y and drx had a hard time getting the image in the first place. I was worried that some of the data might be lost at this point so I got myself ready in case I had to get the disc resurfaced or the data rescued professionally. After a few days, here it was.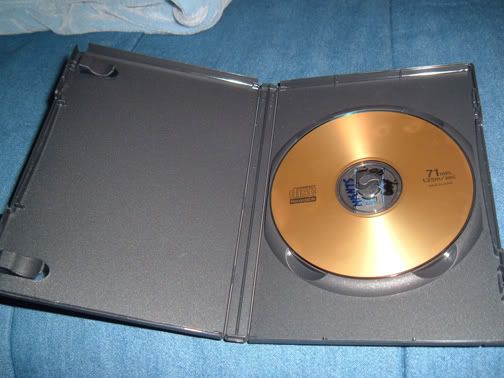 Your typical, generic CD-R, no doubt this wouldn't work in anything less than a dev-kit, emulator, or modchipped Saturn...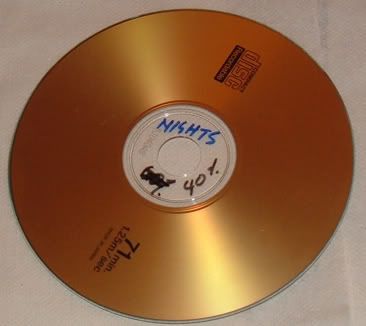 The first thing that struck me about the disc was that there was a "60%" crossed out with the 40% next to it. I really hope that's something that Sega did. Either way, here it was. The backside of the disc was actually in excellent shape. There wasn't so much as a minor scratch on it. I didn't take time to think about what the scratches and fingerprints meant; I was getting this thing ripped while I still could. Into my PC it went...
I managed to get a perfect rip of the game on my first try. I mounted it and got crackin'. Before I booted up the emulator I took a few minutes to poke through the file system of the CD. Some things I noticed:
- The timestamp on every file is May 12, 1996, 4:01 PM.
- 23 CD-ROM tracks: 1 Data, 1 CDROM-XA, and 21 audio tracks
- Level and sound data from two levels: ALPS and SNOW
- .SFD files store boss data
So, from the timestamp I thought that there's a very good chance this is an E3 demo disc, something very rare indeed. I hoped there would be more than two levels, just not named accordingly with the rest of them. The SFD files interested me a lot.
There were eight of them.
Clawz, Gillwing, Gulpo, Jackle, Reala, Wizeman...and...one named
Self
.
Could it be? Could the elusive Selph be on this disc? This boss file isn't present on any of the other NiGHTS discs I have around here (full, sampler, Christmas). At the very least it was confirmed that he was in fact on here, and he was in fact a boss. This would've been bigger news if it wasn't for the Iizuka interview translation not long ago.
I configured SSF, fought with my virtual drives a bit, then got it up and running. And lo and behold...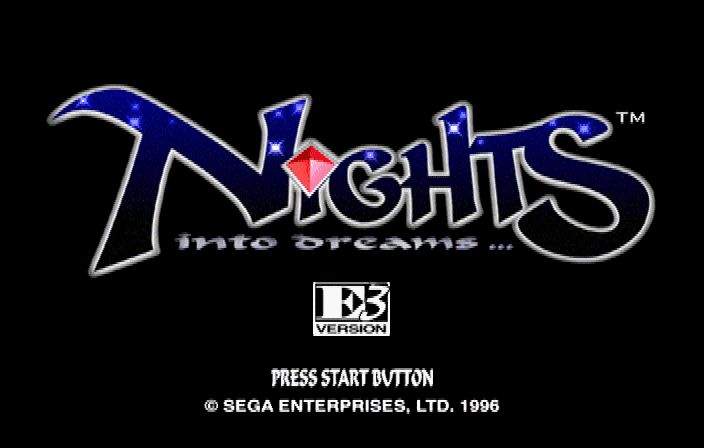 Boom. Just as I thought. The first time the public had a hands-on with NiGHTS. I did a few play-throughs to find out everything I could and grab a bunch of screens along the way. The first thing I noticed was that there were actually credits inserted into the NiGHTS intro video originally.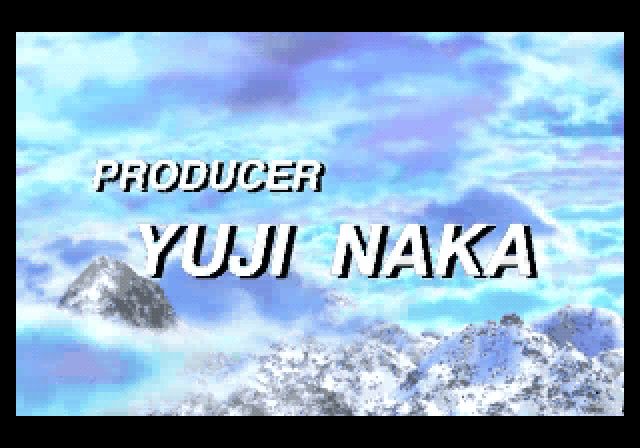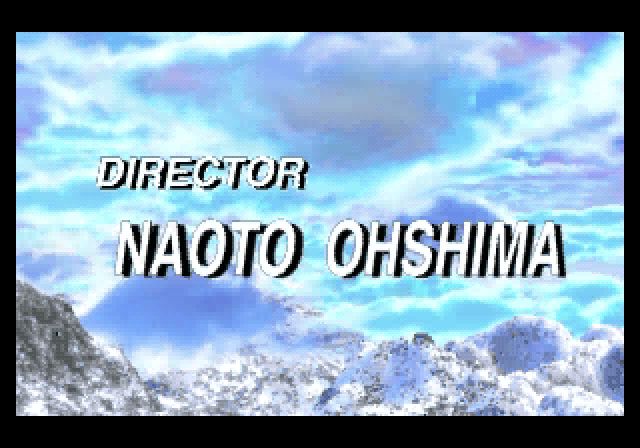 Elliot's and Claris' intro FMVs appeared identical to the ones included in the final game. Moving on!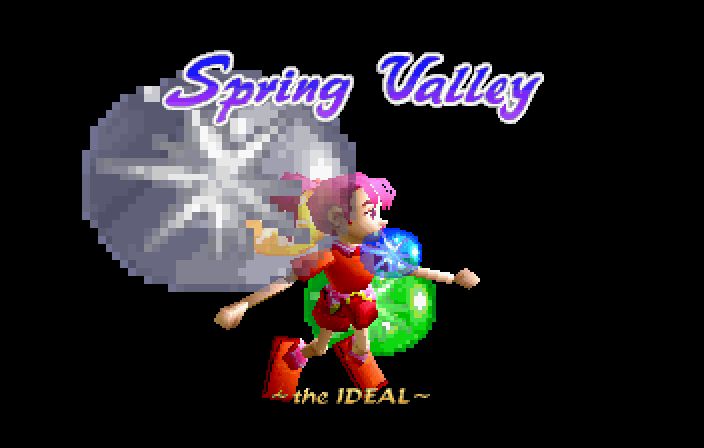 Not too much different here. As I suspected, only the Frozen Bell and Spring Valley levels were playable. I kept my eyes and ears sharp to see what was different once I got going.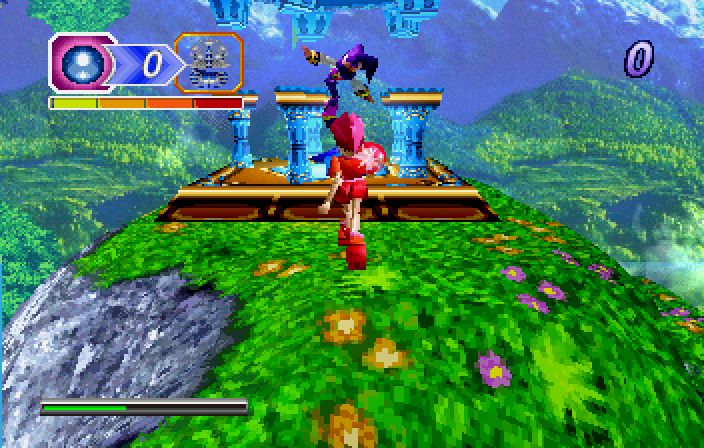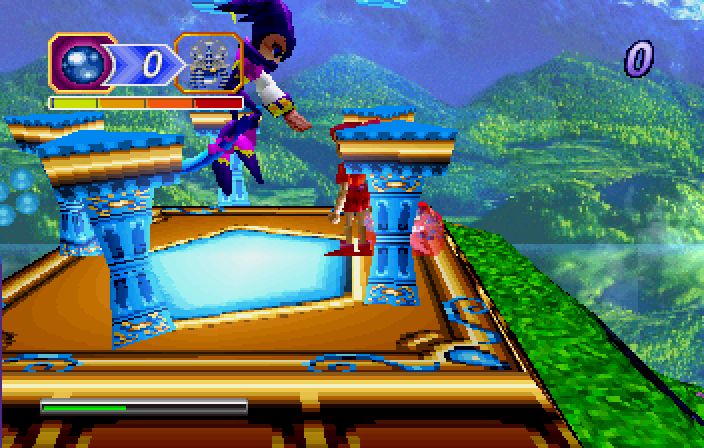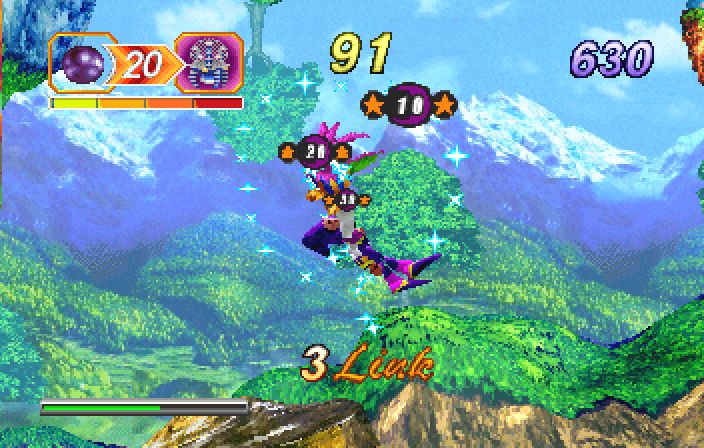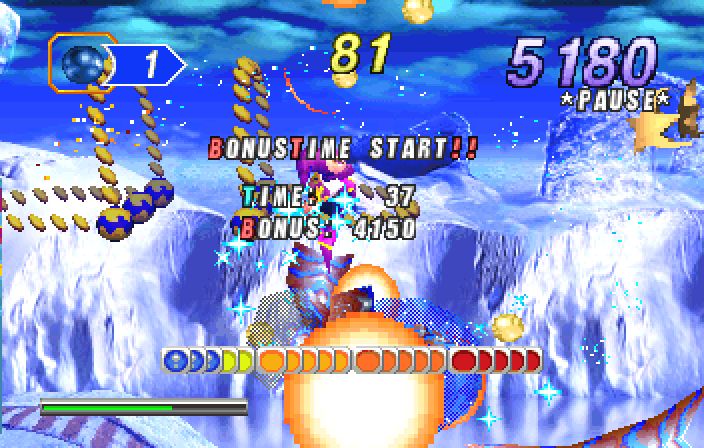 Again, not much that we haven't seen already. You still get attacked by the same maren at the start of the level. You still get the same four ideya stolen. And NiGHTS is still right in front of you, ready to get out there and kick some a**. I would have some gameplay videos but the emulator felt like moseying along at about 8 frames per second while my brain was moving a mile a minute. Controls felt a bit laggy akin to some earlier reports on JoD (coincidence?). For the most part the game felt largely the same in-air and on-foot. After a while of playing it like I should I started to look around and was blown away by how complete this beta was.
Yes, the A-Life system is here, and largely complete.
I even had two mate in front of me and spawn an egg!
And even in the demo the alarm egg keeps you from just milling around

With so much the same, I was getting worried that there wasn't really anything different here of interest. Some of the objects had been moved around on Frozen Bell, but otherwise both levels were largely the same as their retail counterparts. There were a few noticeable differences, though...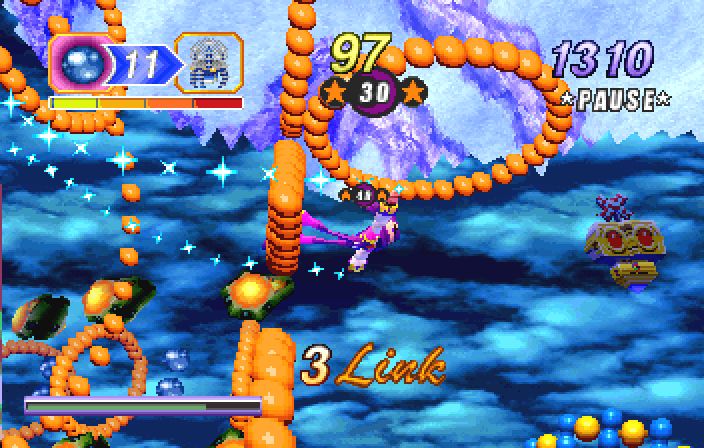 A bit of the layout difference in Frozen Bell.
http://i67.photobuck...ce/00000017.jpg
Little more, notice the boosters above and below the link rings.
(EDIT: I hit the image upload limit (20), sorry!)
http://i67.photobuck...ce/00000015.jpg
Although the tricks are implemented, they aren't named yet...
I played through the bosses looking for anything different at all. Gillwing and Puffy are the two playable ones, and once again they play identical (as far as I can tell) to the final version.
http://i67.photobuck...ce/00000021.jpg
http://i67.photobuck...ce/00000022.jpg
http://i67.photobuck...ce/00000020.jpg
With everything by and large mostly the same I took another look through the file system on the disc itself. Most of the files matched what are on the sampler CD, although there were notably a few added such as the bosses. After inspecting everything it didn't appear that there were any other levels on the disc at this point. As I mentioned earlier, every other boss was on there.
So, about Selph.
Long story short, other than his file name,
he isn't on here.
Read on...
Each one of the remaining six bosses were all stored in .SFD files with identical file sizes (1,222 KB). Puffy and Gillwing's were 18.9 MB each. After some poking around in a file comparison tool, I found that
every remaining boss file was the exact same as one another.
1.2 MB of header data and nothing more. Every other boss was cut from this disc but the files were left on there for some stupid reason. There's nothing I can pull out of this beta on Selph. There's no renderings, no models, no textures, no geometry, no sounds or music, nothing. All we have is his name (albeit spelled SELF) alongside the rest of the boss names. So he was in the game, he was in development at the time, but we don't have anything here. He got cut and masked like all the others.
I've been typing from my notes the entire time, and I'm starting to reach the end of things that I can really say about all this. So, I'll paste in a few things of interest, such as general notes, noticeable changes, and some information about the audio tracks on there.
General Notes and Observations
- The A-Life system appears fully intact, complete, and implemented at this stage. The pians react as they should and all can have their moods affected.
- All of the marens are present and appear and behave the same way as they do in the retail game.
- Control seems a bit laggy. Just a little bit. Could be because of the emulator.
- Alarm egg is as annoying as ever…
Differences from Retail Version
- Obviously, there's not as much content here. It's closer, if not identical, to the sampler CD's offerings.
- The title screen is static. There's only the NiGHTS logo on a black background with a little "E3 Version" icon below it.
- The dreamers stand in the center of the dream select screen rather than offside.
- The sound when you dualize with NiGHTS isn't the flute theme but rather the jingle that plays when you finish a mare.
- The music is changed only slightly; it seems they picked different instruments to use which makes the level music sound much closer to the OST versions (example: brass symphony in the place of a low horn on the Paternal Horn)
- Objects have been moved around some in Frozen Bell. Some added, some removed. See some of the screenshots for an idea.
- While NiGHTS' animations are mostly complete, the names for the tricks are not. In place of things like parasol, twister, and ax and so on, they're just named "Motion Axx" where xx is a two-digit number when you perform them through a trick ribbon.
- A couple sound effects are changed; items like stars and chips have varying pitches and tones akin to the link rings.
- Dreams Dreams in Silent Memory plays when you clear a boss instead of the synthesized remix of Message from Nightopia
- The powerups you can get from paralooping certain groups of objects is not implemented yet.
- Breaking open a crate of chips doesn't give them to you immediately; you have to paraloop them to get them all
Audio Tracks
Tracks 3 through 23 comprise the 21 audio tracks on the disc. However, most of them are all the same: 8 seconds of "filler" data with an annoying high-pitched tone. The other tracks are as follows:
4 – Trick ribbon
5 – Running out of time
7 – Night over (mare)
8 – Night over (boss)
9 – The Dragon Gave a Loud Scream
10 – She Had Long Ears
19 – Gateway to Your Dreams
21 – Message From Nightopia
22 – Dreams Dreams in Silent Memory
-----------------------------------------------------------------------------------
Well, ladies and gentlemen, what we have here is the earliest playable demo of NiGHTS in existence. And boy is it polished for what it is. Most everything is fully implemented and it's not easy to discern many differences from the NiGHTS sampler CD. The gameplay is as intact and full as it is in the final game.
Unfortunately, after all this, we still don't have a single idea as to what Selph may have looked like. All this disc confirms is that Selph was in the game at one point, he was a boss, not the AI NiGHTS in the final battle, and it seems he may have been titled "Self" earlier on in development. So after all this, we're back where we started from, but we're back with a small piece of gaming history and a shining gem of our most loved series of all time.
Here's a link to the notes I took the whole time, there's probably a couple things in there I missed...and sorry about using rapidshare, but it'll do the job for now...
http://rapidshare.co..._Beta_Notes.doc
Thank you, and good night.