I figure I may as well just post all my stuff up at once, since I'm sporadic with my devart gallery and I guess it's probably just easier this way.
Oekakis!
old
old
old
Yes.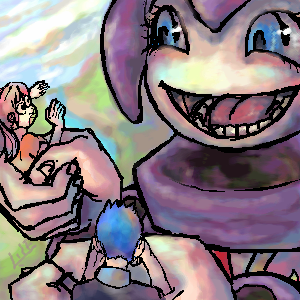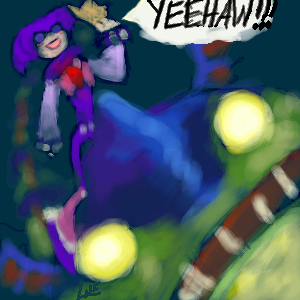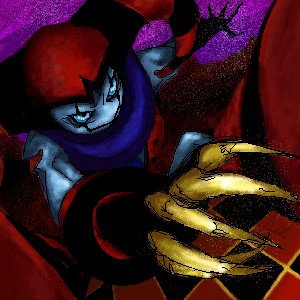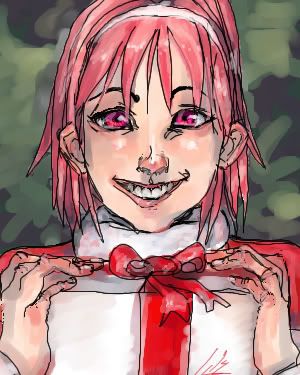 I draw teeth YOU'LL NEVER STOP ME.
\m/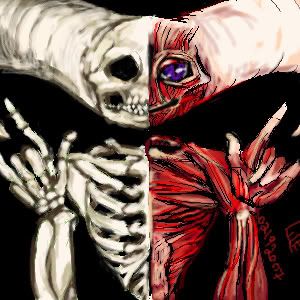 ...somehow I managed to mess up the horns.
DRAWINGS:
I don't want to mess up your screens, so text links only this time. D:
Reala for Mary!
Jackle for DB!
...there are some other things, but I don't think I have them up in my photobucket account. I'll edit them in later.