Engelbaum fan art.....Weeee. I put a full description up on my dA, reckon its not required as much, here.
I really like this pic. 'Nuff said.
Packragon. Its a dragon, naturally following a similar style of the 'Pack' creatures I created for Dominant Possession. A side project of mine for many years now. XD
Uh, sorry if these are hard to read...and I expect they might be. I only really have paint on my laptop...
Yeah, this is Plastic, my comedy comic (comedic?). These are posted on my dA too.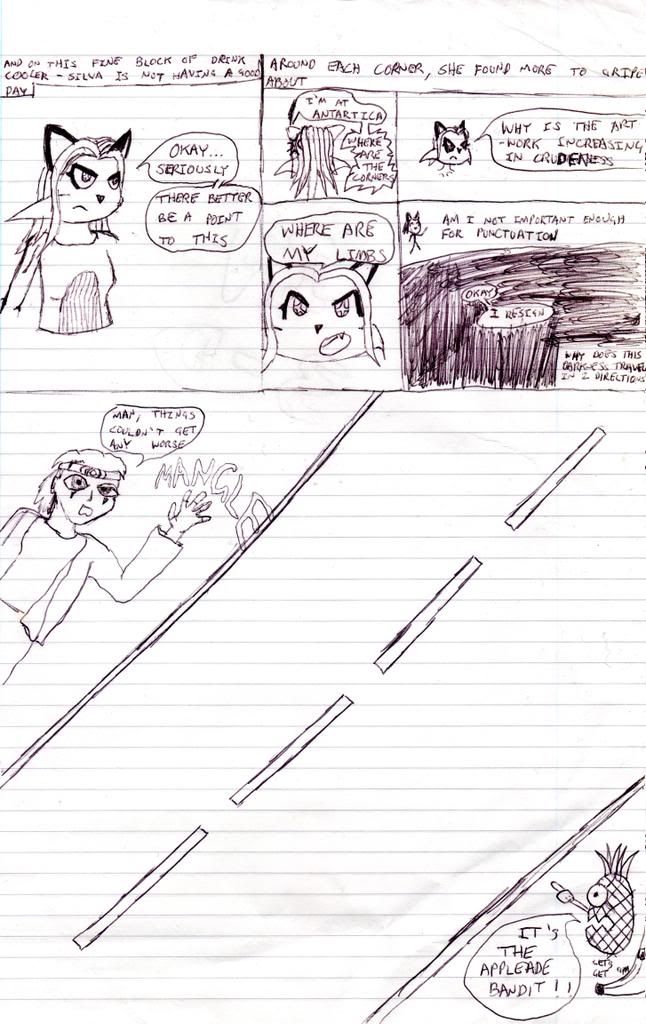 Page 4, a great amount of work compared to the other pages.
I love page 5. A great deal of thanks to those Pictochatters at Auchinawa who gave me the "inspiration" in page 4...much credit to those people. You know who you are.
An end of a mini-era.