The Splithian Omniverse is my own place that I've made up. It consists of several universes linked together by a fluid and everchanging subdimension called Psychedelia, which is coupled with its twin Logika. The Universes I have so far are Old Splithia, Raelia, Bidobayne, and Desemaia. Coming soon...if Splithia doesn't completely fall apart....we have Hyfernae.
Here are some pictures:
We have Dio the SuiteCREM practicing his pixelated guitar on the outskirts of the Grayworld....which is part of Logika.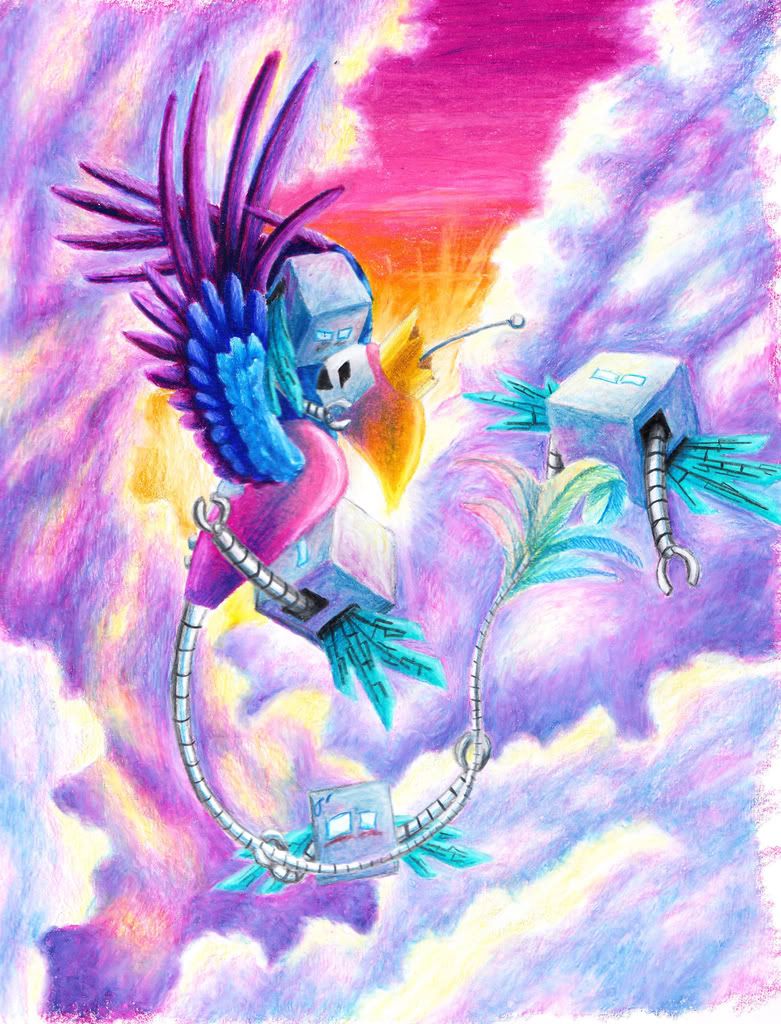 We have King Maryon with some of his loyal subjects....
Halon is brandishing his byzantium axe after giving poor Rio a good whack on the head. These guys are ahrehk'taurs....and they can be very, very mean....
Prymo is a kind ahrehk'taur, but is born with a disorder known as "Sun and Moon"...which is the machine-being version of bipolar disorder. Because of that, the other ahrehk'taurs slap that sun and moon seal on her head and banish her to the outskirts of Hyfernae.
This is Howell and Daisy. Howell is a highly advanced computer being and Daisy is a little blue gryphon.