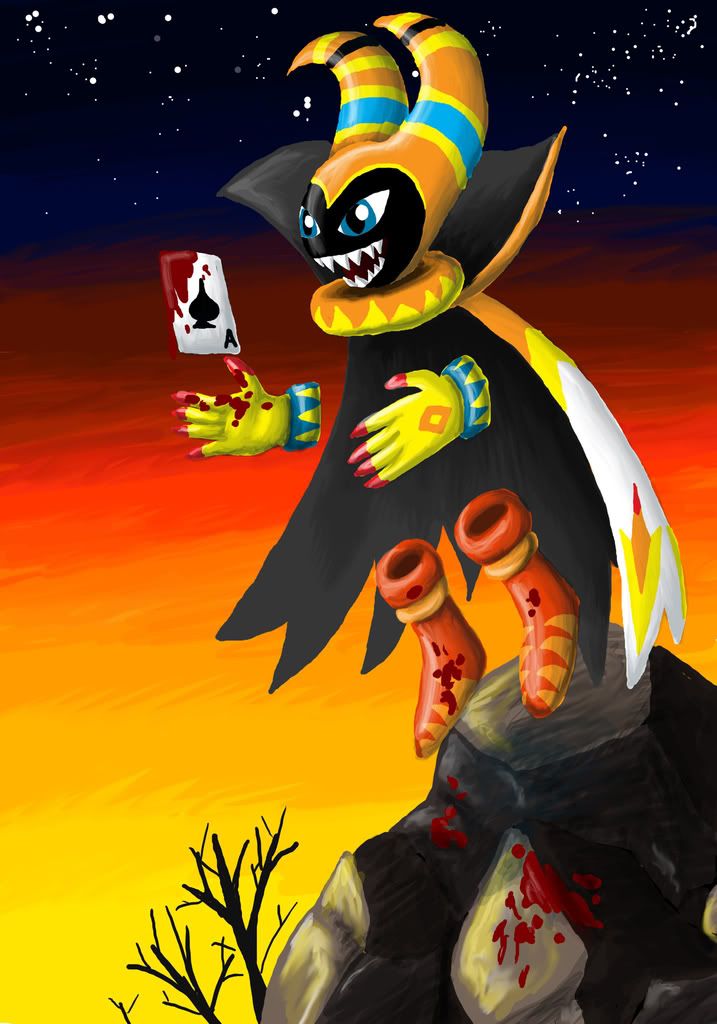 The disease that is known for affecting pokemon mutated into an "N-Form" which affects Nightmarens. Scientists theorize that the retrovirus spread through the Psychedelic-Pokemon nexus across Splithia and then into Nightopia via its human reservoir. Human never exhibit any signs of the disease, so it is impossible to tell if they are carriers.
In Splithia, the common name for this disease is "Jester Rabies".
Unlike infected pokemon, Nightmarens' symptoms are NOT mild. They were never exposed to this disease until recently, so they cannot fight it off as easily. The growth hormone in Nightmarens is activated to a point that it causes a rapid and unnatural growth. It also has peculiar side effects that are not exhibited in pokemon.
Teeth: For some reason, infected Nightmarens grow very large and sharp teeth.
Pigment mutation: the skin pigment is mutated in such a way that it bends light, giving the illusion that the nightmaren has no body.
Insanity: The N-Strain causes nightmarens to become extremely aggressive. Many will start attacking and screaming at anything in sight. This aggressiveness is thought to be a side effect of encephalitis that occurs in late stages of the disease.
While there is no cure for the disease, a few neurotowers were able to repair brain damage done by the virus. When the nightmaren's system is clear of the disease, they continue to stay in their mutated form, but do not show the same aggressiveness as before.