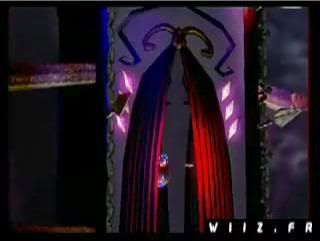 The curtain looks like a cape.
On either side there are three diamonds, which could be represent six hands.
A menacing ram's head.
Granted this is a just decorative gate, but it might give us a clue as to what he actually looks like in the game...Or could be totally unintentional.