what game is that track based on? i don't recognise it, although my guess is billy hatcher. and big looks weird with modern graphics!
Yeah, it's based on Billy Hatcher so he's gonna be in it no doubt.
Lol crotchgrab! Didn't you get told off for that and now Sonic does it in game XD *lmao* conspiracy.
Yes, they did XD
The time i needed to dress up as Sonic, i wanted to do some different kinda poses. After i said i was gonna make Sonic grab his crotch Michael-Jackson-style for the camera Kevin Eva gave me a warning that while i was wearing the Sonic suit i wasn't allowed to do anything rude.
And there's Sonic. Posing on top of his car. Grabbing his nads. pffahaha XD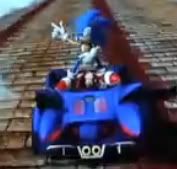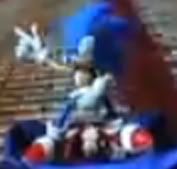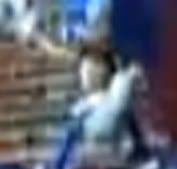 Suck on it! Aaaaooooooooowwwwwwww !!!