Hello Reala Fans!
I come to you all with a

contest

about our favorite nightmaren, Reala. Besides, this site needs something exciting once in a while, right?

As some of you may know, every year on All Fool's Day the great NiGHTS masquerades as Reala in our lovely Christmas NiGHTS and PS2 games. About 5 or 6 years ago I started celebrating April Fools not by pulling pranks but instead by sporting Red and Black stripes and black makeup in spirit of Reala. Since then, every April 1st I've celebrated by dressing in Reala-inspire attire and baking cookies in the shape or likeness of Reala.

Sadly, I won't be able to go all out this year like normal due to crap happening in my life. So, instead I'm asking YOU to help keep the celebration alive with a contest! Prizes! HURRAH!

Details:
If enough entries are submitted, I will have categories such as Artwork, Videos, Writing, and Misc. (like BAKING!) There will be a price for each category and a Grand Sexcellent prize for whoever shows the most spirit.
You CAN submit more than one entry but I'd much rather you work hard and put your heart into one entry rather than scramble around trying to finish lots of things before April.
Entries will not be judged just by talent. Obviously, if you spend 5 minutes drawing a picture on lined paper while someone else worked days on a picture, the quality entry will get the prize.
You may email me (

)or PM me to submit your entry. If it's a video, please upload it to youtube first and then send me a link to your video. (My name is Maresuke on YouTube s well)
ALL SUBMISSIONS MUST BE IN BY MARCH 29th!!

APRIL 12th!!


ANY LATE ENTRIES WILL BE IGNORED!
Winners will be announced the following weekend.

Prizes:
Grand Prize - Your very own Reala Day 2009 Black Tee-Shirt and a pin sporting the design below: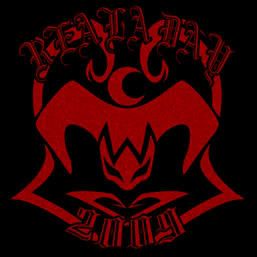 Update: Just got confirmation it'll be embroidery instead of heat transfer! Hurrah!

Runner Ups (if we get any) - Reala Day 2009 Pins

However, should anyone win and can

NOT

provide an address due to paranoid parents or guardians, I'll substitute the shirt and pins for something else. This can be discussed through e-mail and PMs after winners are announced. Also, if your parents don't trust me, because im Mr. No Face from The Internet, they may contact me themselves and I'll kindly speak with them. I can't promis anything but I'm more then willing to speak with your folks.
Example of online substitutes I'll be willing to offer in exchange are things like:

Grand Prize:
* 3 month DA Subscription
* 3 month subscription to Photobucket
* Gaia Monthly Collectables for April 2009
* Commission (I'll try to draw you something really nice!)

Runner Ups:
* Gaia Monthly Collectable for April 2009
* Commission (Something chibi most likely)

I sadly, don't have a Wii, but if anyone knows of a way to give Wii points w/o having a Wii, I'll certainly offer that as well.
Other ideas can be discussed and I'm open to opinions and options about Prizes. I'm sorry I lack in prize ideas.

Entries can be anything from fan art, fan fiction, poetry, music, crafts, cosplay, animations, photos of you and how you celebrated, Cookies or Cakes

(Even if they taste bad, as long as they are SEXCELLENT, I don't care. Not like I'll be able to eat them. lol)

, and just about anything besides porn and the obvious crap.
Edit: I've noticed some questions have arised on what isn't accepted. I will NOT accept slide show videos containing stolen artwork. So, unless you have permission from the artists or it's your own art in the slide show, I will NOT accept it and possibly report you. That's a BIG no-no on my list, guys. So, use only your own creations. Makes it more special that way, anyhow. (Aside from your own drawings, you can still use game videos... those are still alright.)

So, get your black eyeliner and your black lipstick ready and PREPARE TO BE BROKEN!
[Flees from Archie haters]
WINNERS ANNOUNCED!
I would first like to thank everyone for holding on for me while I had shat-fest of a life moment that lasted 3 freaking weeks.
I was trying to pull together a web page or SOMETHING to show everyone's hard work and effort but I just haven't finished it and I'm ashamed to say I probably won't. TiPPY and Digi, if you want all the entries I received then I'll head them your way, otherwise I'll upload them all onto my photobucket and paste a link here when I'm done... (probably later this weekend because I'm sore and tired)
I know what you're all here for, and without any more delays.... Listed below are
Winners and Honorable Mentions
for Reala Day 2009. Please contact me THROUGH E-MAIL with your address or to state you can not give OUT your address and everything will be handled PRIVATELY through e-mail correspondence. Thank you and Happy
Very
Belated Reala Day, Everyone!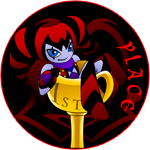 Grand/First Prize goes to:
Kisuke Urahara
I shed tears of love for your awesome cake. Your website to display it only bumped your entry up a notch. The page included comments, like making the legs twice
(I love you for that)
and so forth. I think your efforts shined most and therefor you've won top place.
Congrats.

2nd Place: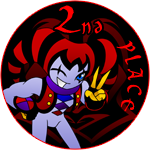 Kentilan
Your fan game, "Reala's Nightmare" freaking rocks! I know it takes a lot of coding and time to test it and you even made the graphics yourself. I love playing it and hope ot have a video up on youtube about me being a fan-idiot about it. Congrats on your great efforts!
3rd Place: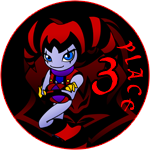 Oralia N.
I was overjoyed when I saw your entry. I'm not normally excited when people use pre-made shirts and things for costumes but in this event you did it for Reala day and it made me think "Wow. Why didn't MORE people do this?" Also kudos for making a hat that has horns that stick up, instead of sagging. Thank you for the many poses butt
this one
is my favorite!
Honerable Mentions: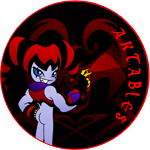 Artables:
EB-G-SaraiEra
-
[LINK]
I'll tell you why. It stood out because is was more original then the others, yet I felt it captured Reala very well.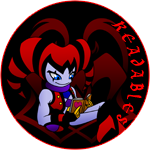 Readables:
Fan Fiction:
Kamui
-
[LINK]
I enjoyed this the most mainly because it was from Reala's perspective and it hit me in the heart. Thank you for allowing me to see your Reala through his eyes.
Poetry:
MagicPickleFairy
-
[LINK]
It was a hard choice but after hearing hearing you read your own poem and seeing your Reala Day outfit I had a change of my
Black Reala Heart
. Thank you.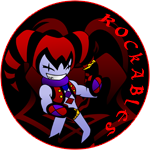 Rockables:
CrashMan
,
[LINK]
&
Musashi_HUmar
,
[LINK]
Since there were only two entries, I'll hand my hat off to you two. I thought there would be more but lucky for you, there wasn't.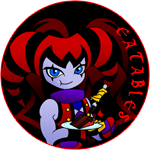 Eatables: oki_the_great & friends -
[LINK]
When I thought of celebrating Reala you guys is what I thought it would be like. A PAAAARTAY! Seriously, your cake was nicely shaped and you all look like you're having a good time and that's what I was really shooting for. Thank you all. (Contact me so I can get all of your names, ok?)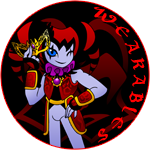 Wearables:
Kevin
-
[LINK]
I love the hat and your darling doll.
Lucky you~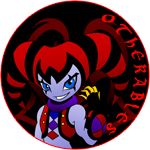 Otherables:
Diogothedreamer
-
[LINK]
Classic and you sent us on a little adventure. Although your web page gave my firefox some problems, IExplorer love dyour page and so do I! I like the fact you played Christmas NiGHTS, one handed even, and showed us your art skills all at once. XD
Congrats everyone and once again, if you want your prizes
E-MAIL ME!!
Honorable mentions, if you can accept your pins, please email me too.
Thanks again, everyone and SWEET NIGHTMARES!
*Passes out at desk*