"NiGHTS Dream Wheel" Appears at San Manuel Casino
29 June; Author: Dex la Cabra
The fabled "NiGHTS Dream Wheel" has finally reared its head, with San Manuel Casino
tweeting a couple of days ago about its presence at their venue!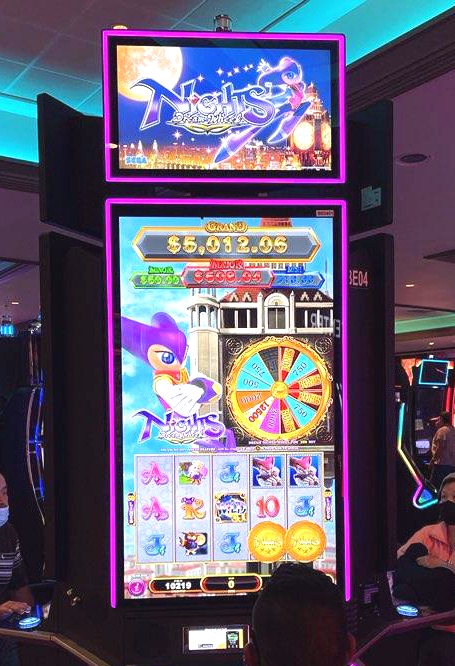 "This is not a dream and you aren't in Nightopia… YET!
SEGA Sammy's NiGHTS Dream Wheel has hit our casino floor! Located on the second floor near the Merch Shop,
this game features a .01c denom with a .50c min and $5 max bet."
I don't know the first thing about these kinds of machines but visually they've gone all out using JoD imagery~!
We've got Reala, Owl and Nightopian icons incorporated into the game, and I'm guessing the
NiGHTS model by the actual wheel may be animated to a degree?
[EDIT] twitter user Isabel has tweeted a video of the machine in action~!
I'm surprised it's not pachinko~!