UPDATE 2: For those of you who missed the stream you can rewatch all the recorded video via Malan's profile page

Here: http://www.twitch.tv/malantp/profile
UPDATE: The stream will run today (Thursday) at 7PM GMT at Malan's Twitch channel: http://fr.twitch.tv/malantp
You can either sign up to the Twitch chat client and log in or use our NiD chatroom which is still situated here:
http://www.nightsintodreams.com/?page_id=32
See you there!
-
Those of you interested in the technical game side of NiGHTS things will be delighted to know that the brilliant Malan will be hosting a Livestream this coming week to show off the infamous removed Saturn debug mode and the Beta. This gives you the chance to ask questions and get him to check things out on your behalf. Here's the message from Malan:
Yesterday morning I decided to do some custom stuff on my Mega Drive 2 and my Saturn to add 50Hz/60Hz and PAL/NTSC switches. It works very well, I've tested it on some EU/JP games and on the NiD Beta. I posted a video of the Beta on youtube, but maybe people want to see more details, or ask questions etc… same for the famous debug mode, I assume that not many people have an action replay to play with it.
So I will be doing a Livestream of the Beta and the debug mode on the original game. So, everyone will be able to ask me to do anything they want to, on live.
Malan.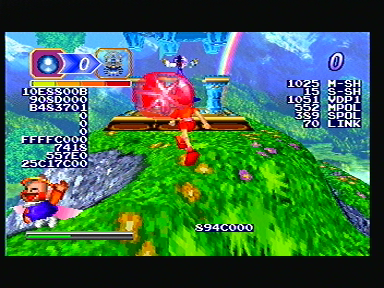 This is being planned for some time Thursday evening GMT (12th). So please check back on Thursday for stream details and time!